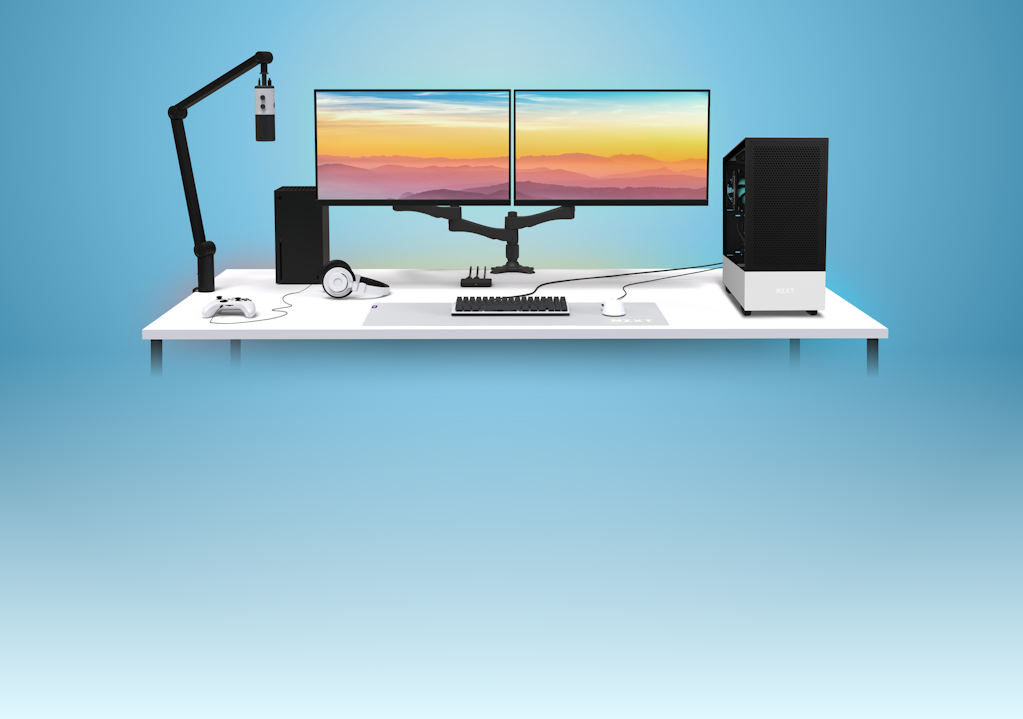 Special Offers
Shop discounts on NZXT Prebuilt PCs, PC Components and Peripherals.

Get the Latest in Powerful Components
Power-up with the next generation of GPUs.
AMD 7000 Prebuilt PCs
We're celebrating the new AMD 7000 Series GPUs with exclusive builds for a limited time.
Build a Custom 4080 PC
Build a completely custom gaming PC to take your build to the next level.
Exclusive 4080 Prebuilt PC
We've tested performance and compatibility of the NVIDIA® GeForce RTX® 4080 for you.
Pay Later with Affirm
Buy now, pay over time. Quick and easy. No hidden fees. Select "Affirm monthly payments" during checkout.
Best Sellers of 2022
You loved these products just as much as we did! Check out the items we sold the most of this year.
Limited Edition Six Siege Artisan Keycaps
OPFOR has located limited edition Drone and Nitro Cell Keycaps.
Refurbished PCs
Quality tested by NZXT experts and backed by our 2-year warranty.
The Best Gaming PC Monitoring App
Manage performance, temperatures, and devices all from a single application. NZXT CAM is fast, efficient, and easy-to-use, allowing you to control every aspect of your computer.
Stay In Touch
Keep up to date on the latest releases, offers, and news from NZXT