All News
Introducing the New NZXT BLD Streaming and H1 Mini PC Series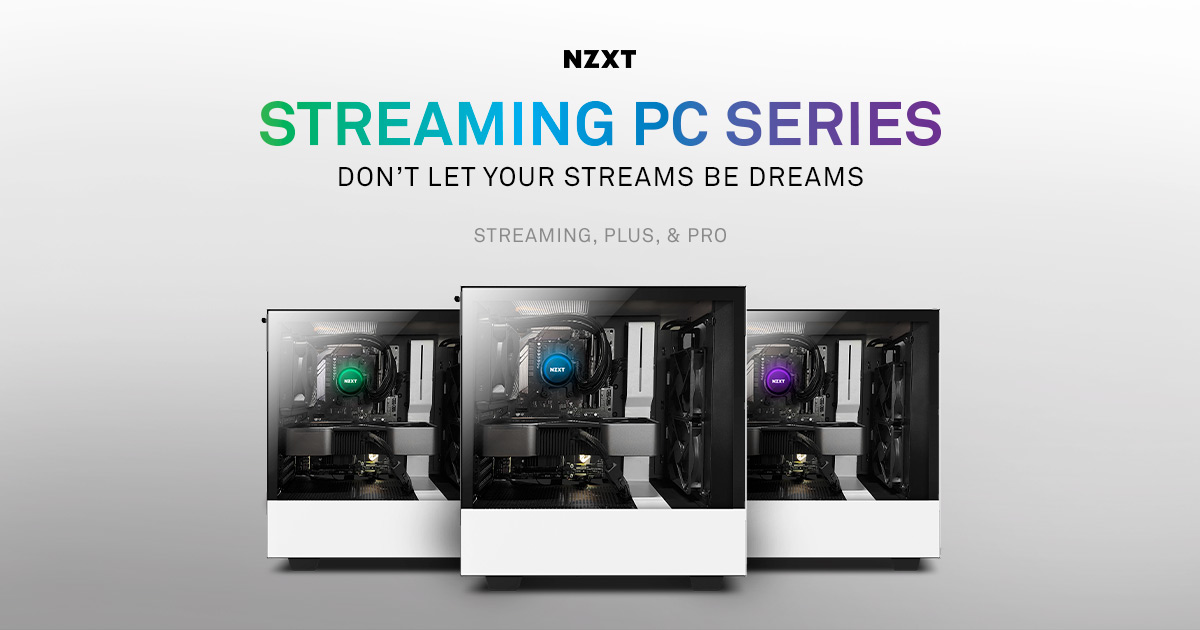 Someone fire up the DJ air horn because new NZXT BLD prebuilds are here! We're expanding the Streamer PC and H1 Mini PC lineups to include Base, Plus, and Pro options. You may have noticed our Starter PC series already has three tiers, and we decided to expand that versatility to accommodate even more gamers and streamers.
Each new member of the Streamer and Mini PC families are designed to pair perfectly with different types of gamers. Join us as we break them down to help determine which of these PCs might be best-suited to become your new bpff (best prebuild friend forever).
Streaming PC Series This series was hand-selected to handle streaming and gaming simultaneously, making it the perfect choice for any aspiring content creator. Components were selected for streaming perfection, such as the AMD Ryzen 5 5600 CPU and a Nvidia GeForce RTX series card.
These cards take advantage of the Nvenc encoder for a better streaming experience. For users who need more graphical performance, consider upgrading to the Plus or Pro models so that you can better handle the latest AAA titles while making content to your community.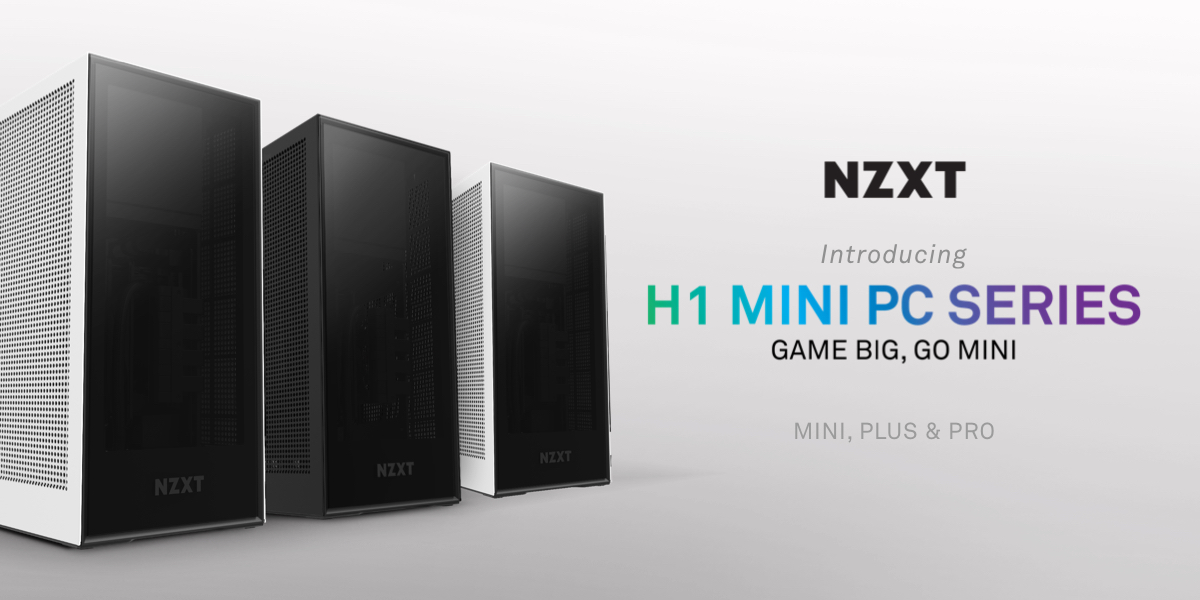 H1 Mini PC Series The H1 Mini PC series packs a ton of power into a small 13-liter package. This tiny PC is perfect for people who want a small format tower that offers excellent gaming performance. Mini PC may be small, but Mini PC is mighty.
With an Intel Core CPU and Nvidia GeForce RTX card options, the H1 Mini PC works is an ideal living room PC, so you can play your favorite couch multiplayer games or use it as a media center. Upgrading to the Plus and Pro models provides more CPU and GPU power, in order to run the latest PC games at higher settings.
What else do you get? NZXT BLD prebuilds don't have the $99 build fee like custom PCs, but they still boast a two-year warranty on all parts and labor so you can rest assured if anything fails. Additionally, each computer ships the same day (if ordered by 9:00 a.m, Pacific Time), so you can boot up and start gaming as fast as possible.
Thanks for reading! Also, did you know we have a super awesome community and we really really want you to be a part of it? Follow us on Instagram and Twitter and join our Discord server for the latest updates or to just check in and tell us how your day is going