All News
Explore the new N7 & N5 Series Motherboards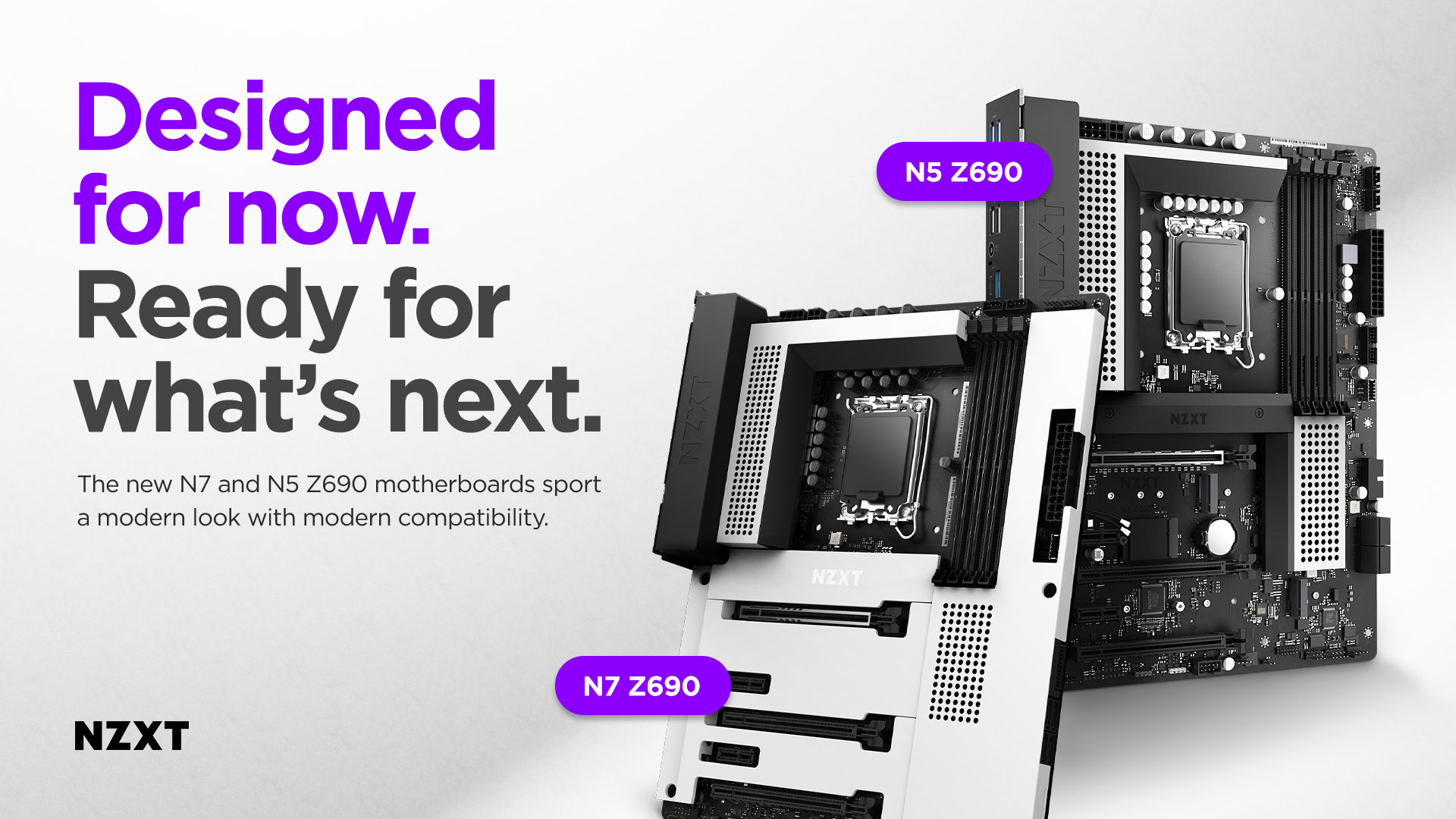 What is up, fellow gamers!
But for real, we've been busy cranking out some sweet components that we're stoked to share with you.
Amp up your build with our N5 and N7 series motherboards, now supporting Intel's newest chipset: the Z690. This long-awaited update allows compatibility with Intel's newest 12th gen Alder Lake CPUs. (Go do some homework on the 12th gen Intel stuff, they are seriously sweet for gaming, streaming, editing, and multitasking.) They feature hybrid architecture combining large high-performance cores with smaller high-efficiency cores, for smooth gaming and multitasking. In other words: run a stream, chat on discord, and run it on ultra.
Motherboards are the beating heart of a modern gaming PC. You kick off the build process, connecting the most vital parts before placing them into the case. Think of it more like a brain, connecting every integral part of the build, providing power to each piece. It transforms each component into a cohesive system that is ready to tackle streaming, gaming, and more. It's the piece that turns the sum into something greater than the parts. These N5 and N7 Z690 motherboards aim to provide our community with the options to kickstart that dream build. The N7 knocks it out of the park with functionality and aesthetics, while the N5 maintains much of that functionality, sans the metal cover. Here is a little breakdown on what is different between these two motherboards and some of their features in more detail!
N7 Z690:
PCIe Gen 5
NZXT CAM support with the RGB hub and fan controller
WiFi and Bluetooth connectivity
N7 features additional overclocking headroom due to more VRM phases (12 v 8 on the N5)
N7 uses a 2oz copper printed circuit board for better thermal conduction
N5 Z690:
Same great features as the N7, sans the metal cover, with slightly less capability for overclocking. It's a slimmed-down design with an excellent cost versus performance ratio in mind.
INTUITIVE CONTROLS The N Series Motherboards include key features from our RGB and Fan Controller, allowing intuitive control of four RGB lighting channels and seven fan channels through NZXT CAM. Lighting accessories from all manufacturers are supported.
COMPLIMENTS TO THE CASE The metal cover is available in white or black for a seamless look that blends into the background of any NZXT case for a unique aesthetic. Your build should be an expression of your tastes—something that compliments the space and the feel of the workspace you create. A PC build is not just a mish-mash of parts, it's something you build, learn, and enjoy.
BUILDING MADE EASIER The N series motherboards include WiFi 6E connectivity and utilize all PCI express lanes available from the CPU and chipset. The N7 and N5's layout streamlines installation with an integrated rear I/O shield and optimally placed headers for easier setup.
Get building! Check out the N5 and N7 Z690 Motherboards here.
If you made it this far, we really appreciate it. Connect with us on Discord, Twitter, TikTok, and Instagram.