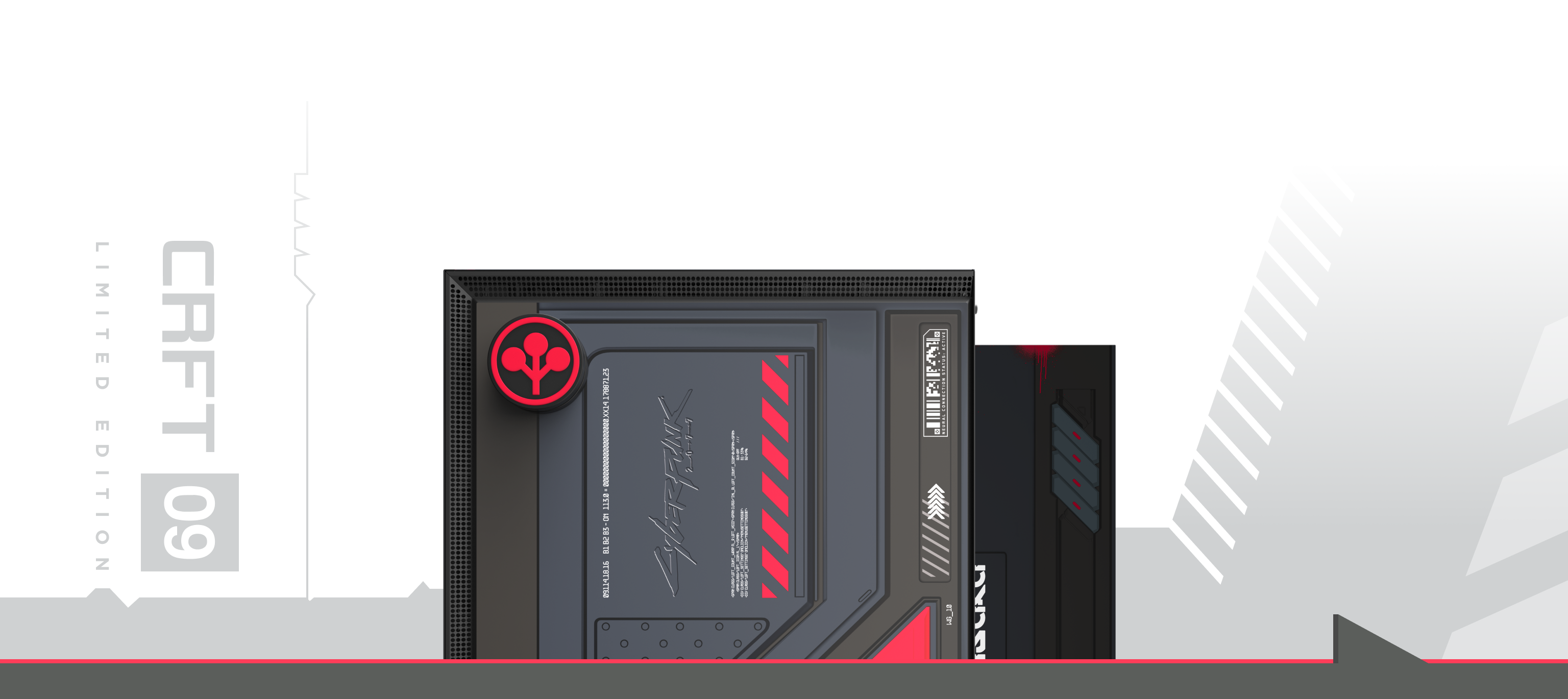 NZXT and CD PROJEKT RED have joined forces to engineer the H710i Cyberpunk— a case worthy of protecting your most prized enhancements. Read on to learn more about the case and our line of gamer-inspired CRFT products.
The Art of the CRFT
At NZXT, gaming is in our DNA. Our limited-edition line of CRFT licensed products is one of our favorite ways to express our passion for games and the community. As gamers, we explore new worlds, create imaginative alter egos, and complete exciting missions. When it comes to CRFT, we're hyped to bring a piece of the games we love to life.
Each and every CRFT product is focus-tested with fans from our internal teams, ensuring that this is a product made for fans, by fans. Each design is inspired by the game it originates from, with great care taken to include fan-recognizable elements that are true to the game. Oftentimes subtle aspects of design are even just for the superfans who know every detail of the lore and can quote the game.
CRFT products are designed from the ground up to capture the essence of the games that inspired them. Our Rainbow 6 Siege case was designed with a side panel that was modeled after a reinforced wall from the game. It also included an accompanying Puck designed after the breach charges that allowed in-game operatives to penetrate such reinforcements.
Our Assassin's Creed Valhalla case featured artwork representing the spirit of Norse mythology, with a rune poem inscribed internally on the cable bar. These cases, along with the rest of our line of CRFT products, are members of a series that represent our love letter to the gaming community, and to some of our favorite games.
The Game
Cyberpunk 2077 is a narrative-driven, open-world RPG set in the most vibrant and dangerous metropolis of the future — Night City. The game follows the story of V, a hired gun on the rise in a world of cyber-enhanced street warriors, tech-savvy netrunners, and corporate life-hackers. Featuring CD PROJEKT RED's hallmark concept of choices and consequences, players will face difficult decisions that ripple through the entire game. Winner of over 200 awards, Cyberpunk 2077 is set in the universe of the classic pen & paper RPG system, Cyberpunk 2020.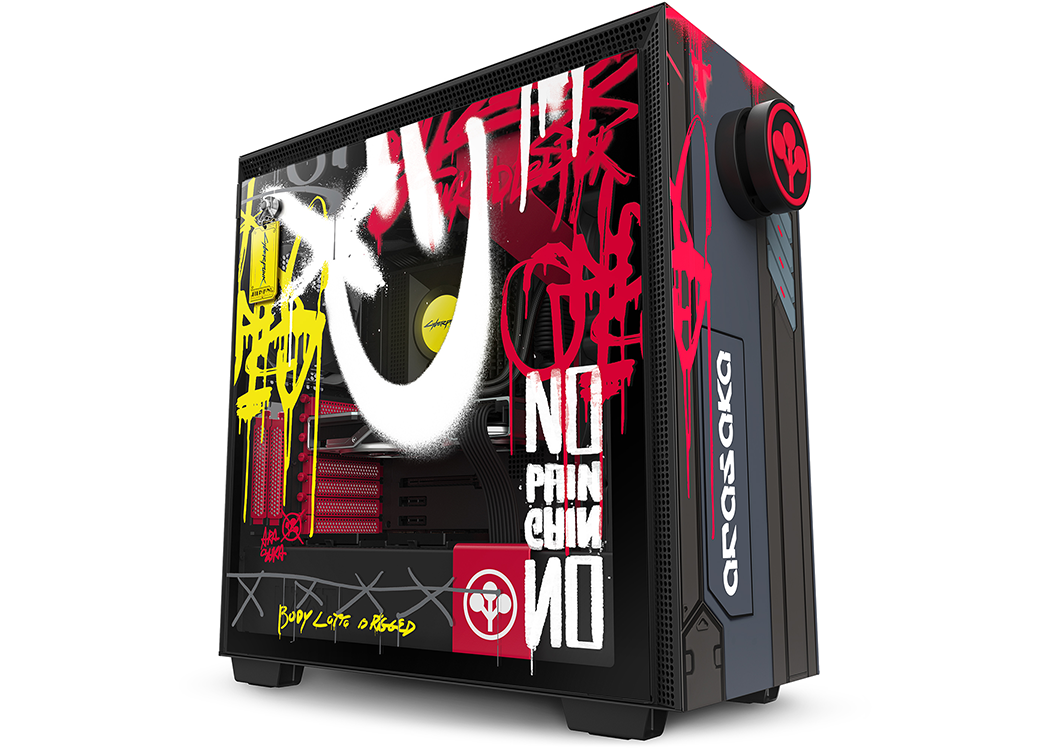 The Case
Once owned by the Arasaka corporation, this tower has been tagged by the intrepid citizens of Night City. The layers of kitsch graffiti contrast the Arasaka design, embodying the rich, layered history of the Cyberpunk 2077 universe.
The H710i is excellent for ambitious builds with plenty of space for large or premium cybernetic components. This enhanced "i" version adds two RGB strips and an RGB and Fan controller, enabling users to capture the neon energy of Night City itself.
The Accessories
Augment your build with limited edition mods. The Arasaka Puck stores your audio and VR in megacorp style and Cyberpunk 2077 chip charm will improve the aesthetic stats of your tempered glass.
Make Some Noise
We want to hear from you! What would you like to see next from CRFT? These products are created with our community in mind so your voices are critical to shaping the future of CRFT. Let us know on social media or our NZXT Club discord server what game-inspired cases you think would make great additions to your setup.