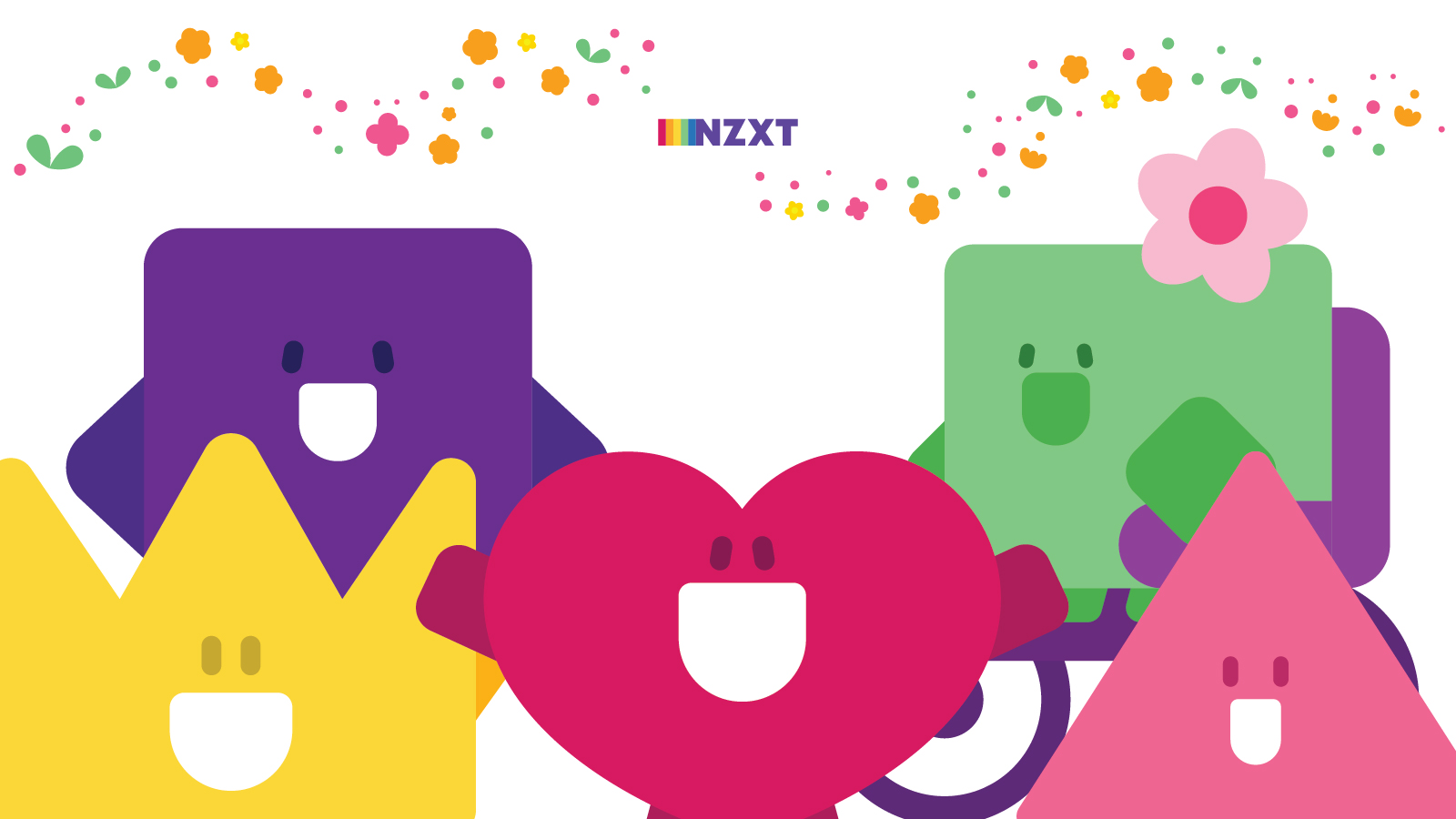 Pride Matters
Pride Month at NZXT is always a big deal. With this year's theme of 'Be You, Be Celebrated', we wanted to capture a feeling of acceptance, and celebration. In our mission to serve the gaming community, we feel privileged to be a part of Pride.
Campaign Concepts
This year's theme for pride month was inspired by an amazing LGBTQIA+ gaming community that is growing bigger and stronger than ever. We feel that everyone should feel like they can be part of Pride. For this reason, we have organized several activities centered around the month of June. Please be sure to follow us on Twitter to learn more about each event.
Honoring the Flags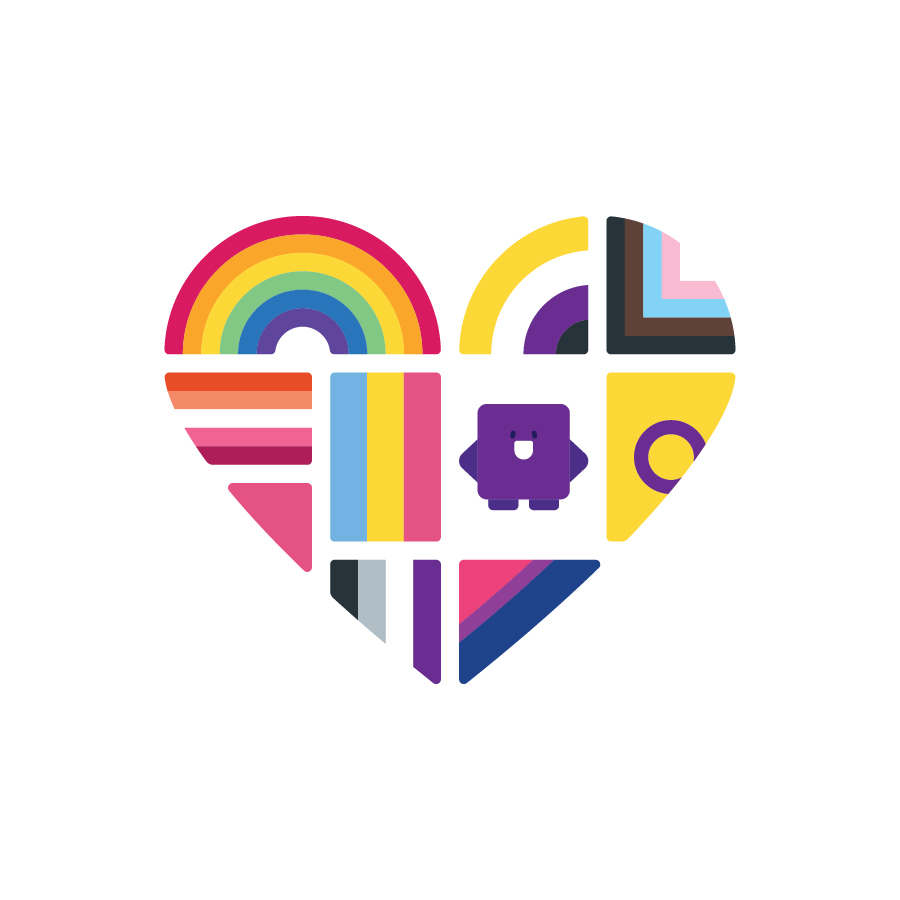 Part of celebrating who you are means all our flags can be represented in one unified symbol of love. The heart shape showcases elements of different pride flags forming the heart shape. It was important for us to spotlight all the parts that make up our community.
The Arch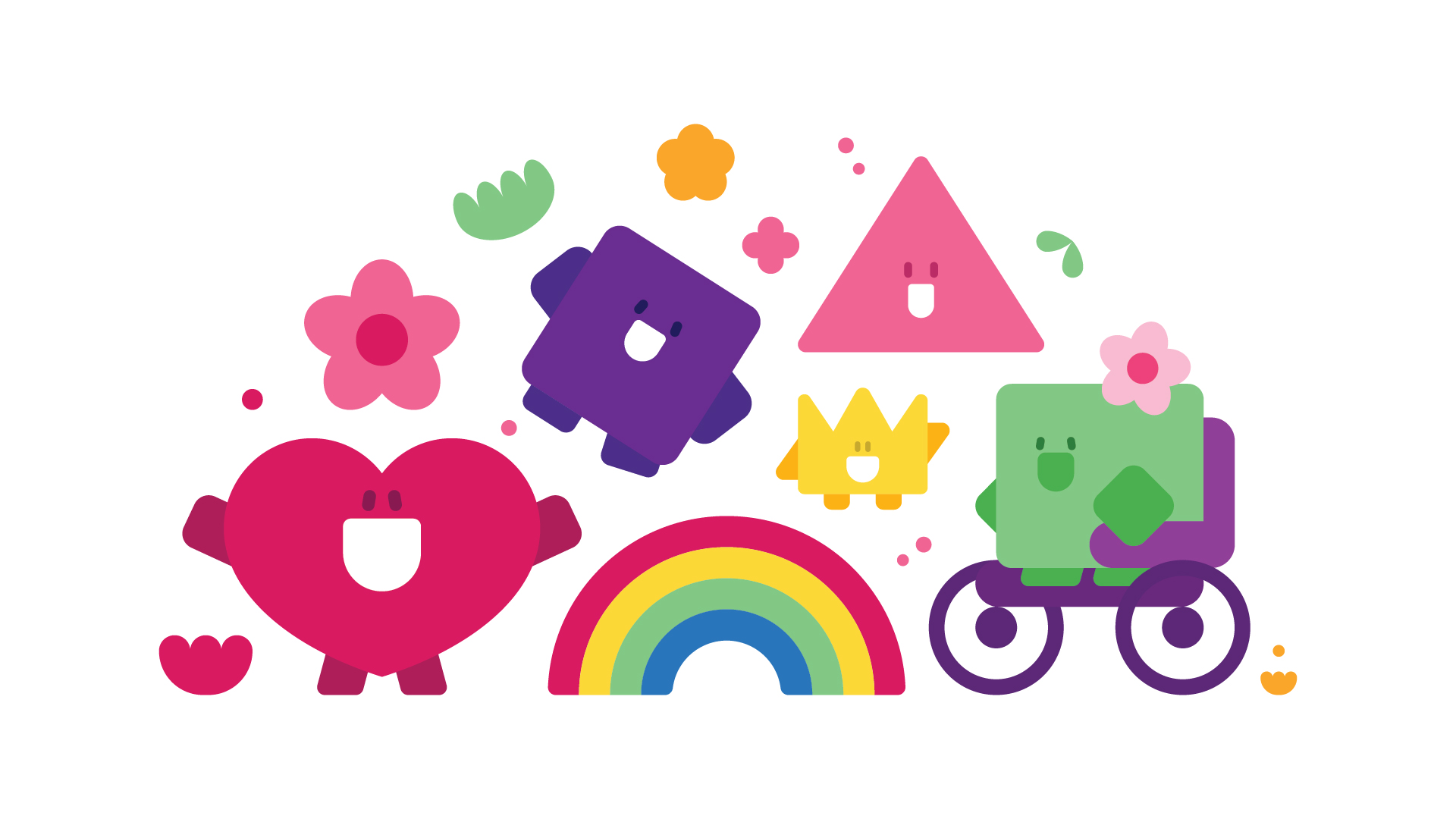 Reflecting pieces coming together in an arch form, a nod to the shape of the rainbow. "The community is coming together". From the Kings of the Ballroom to Accessibility pride, to small flower elements taken from photography/portraits of queer iconography. (Marsha P Johnson's flower crowns.)
*Marsha P Johnson is credited to be the first Black Trans Woman to throw a brick during the Stonewall Riots, which catapulted the movement that we know today as Pride.
Pucci's New Friends
Heartly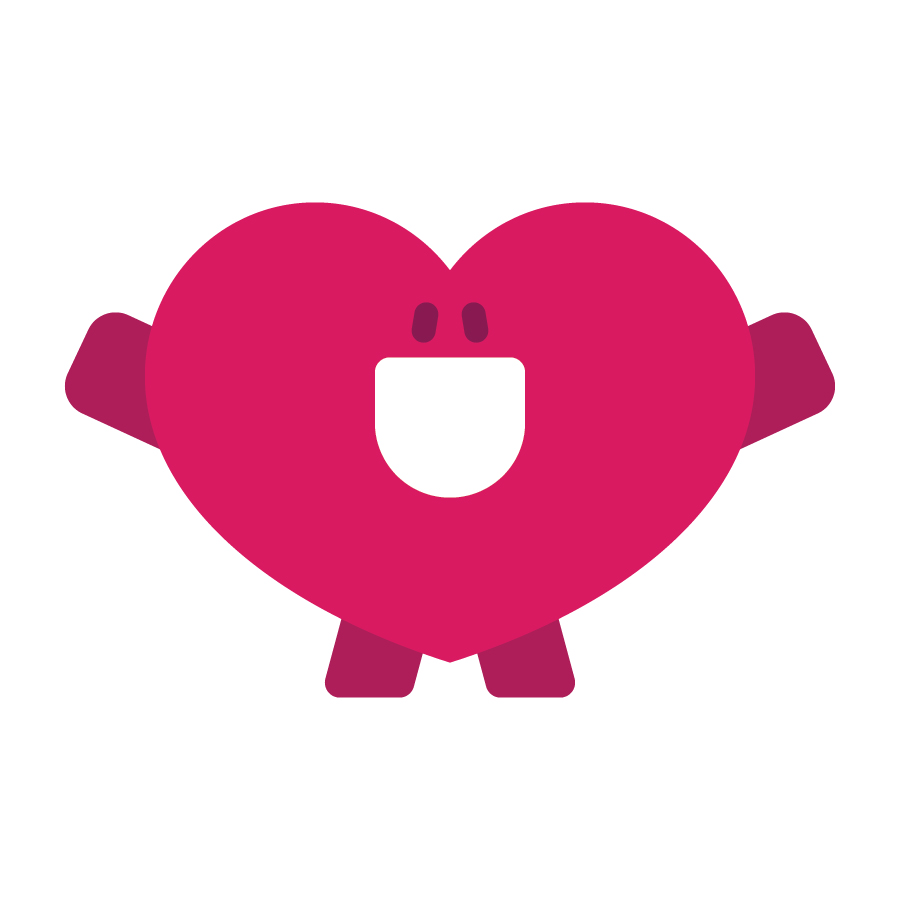 Influenced by love, Heartly is a gentle nod at the "Mom hugs" you can find at Pride parades projecting pure love for individuals that can't easily find acceptance at home.
Queensly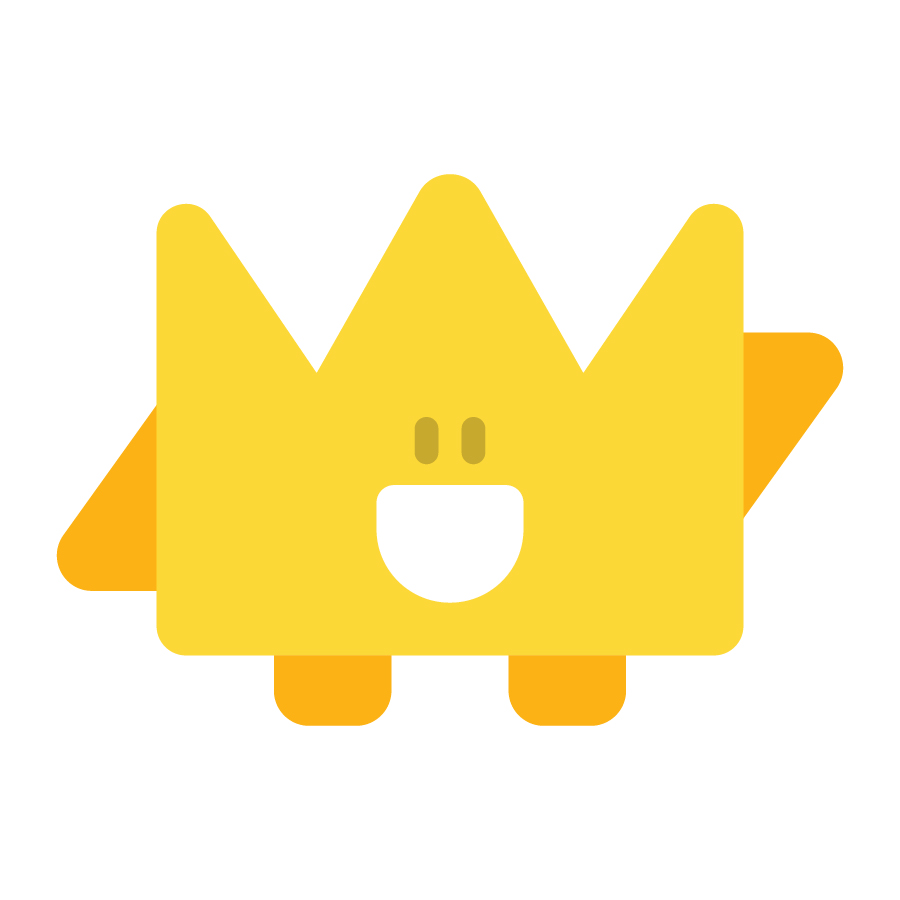 This character was inspired by Drag queens, kings, the ballroom scene, and prominent figures and spaces within the LGBTQ+ community. A space originated by young African-American and Latino cultures.
Chiply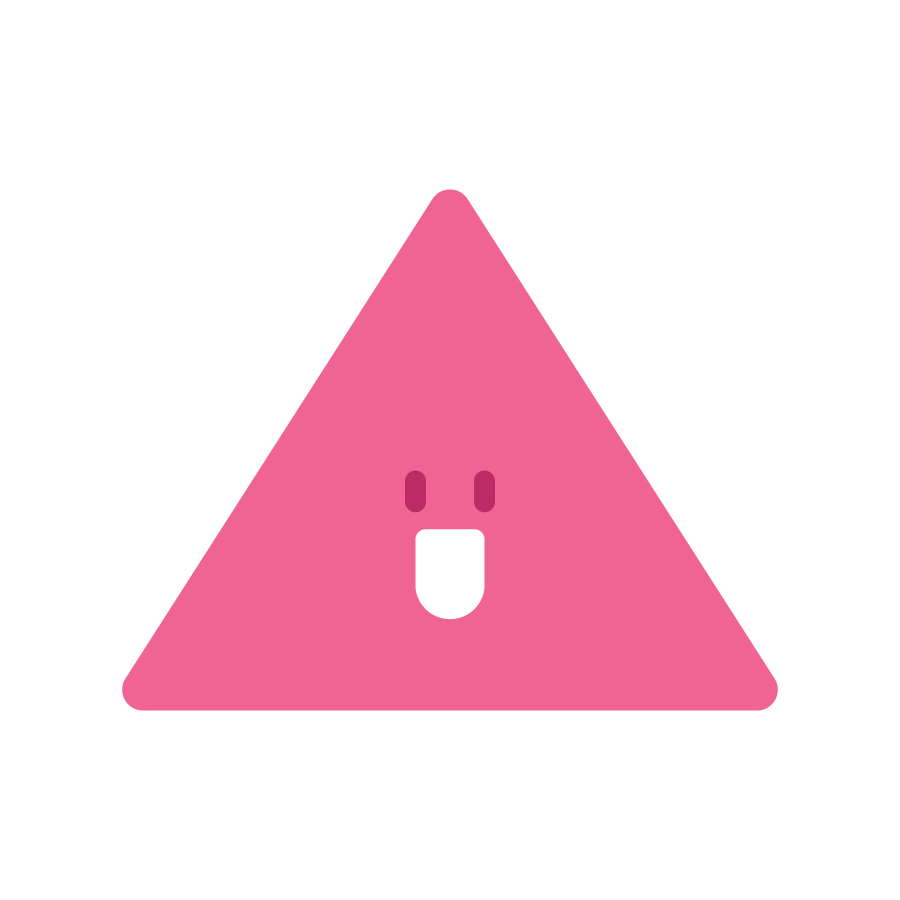 This character was inspired by the upside-down triangle that was used during the holocaust to isolate and label queer individuals in concentration camps. Since the beginning of Pride, through the Riots, this symbol was taken back by the LGBTQI+ community as a form of power. In our case, we purposely flipped the shape and an intentional way to take back the triangle. *Note: LGBT+ community used both directions.
Luci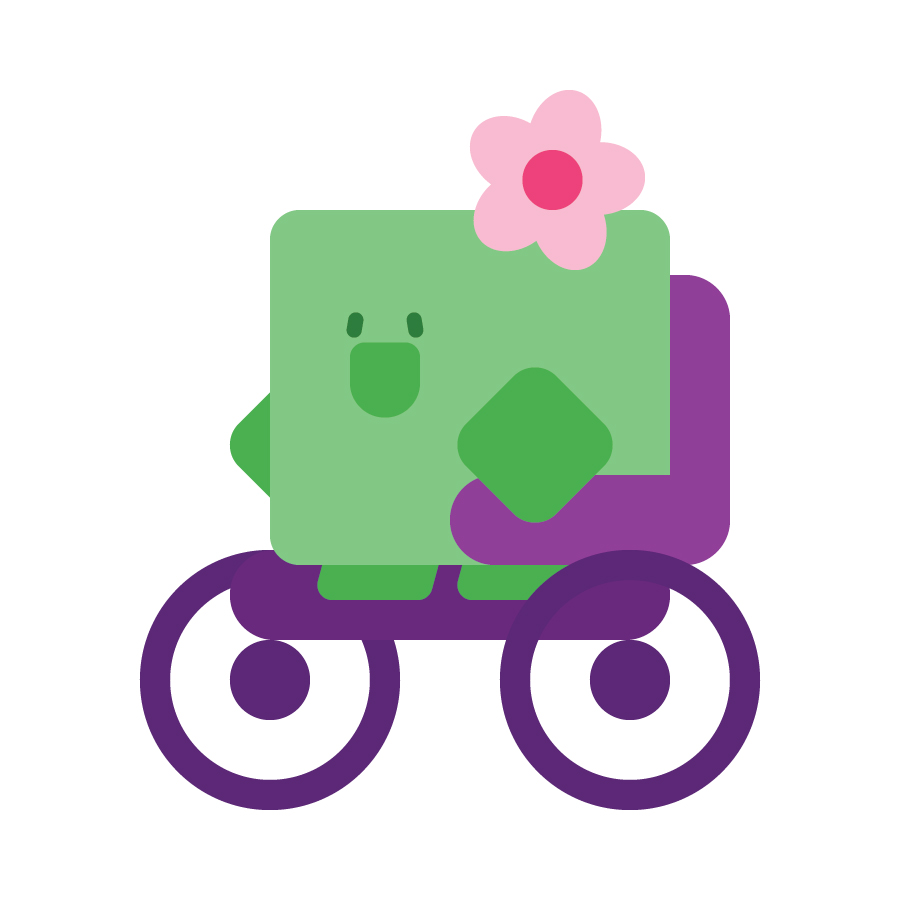 Accessibility Pride matters Too. Many folks in gaming do not have the same accessibility as others. To us, it was important to showcase this as its own character.
Share the Love
Finally, we want to encourage everyone to take part in Pride, whether that's celebrating with your friends and family, donating to fundraisers, or supporting the LGBTQIA+ community.
If you'd like to participate in the NZXT Pride campaign, we've created an amazing fundraiser for The Trevor Project. As the world's largest suicide prevention and crisis intervention organization for young LGBTQIA+ people, we're excited to support them again this year. Additionally, we want to thank our fans, followers, and partners for already making this month's Pride so special.