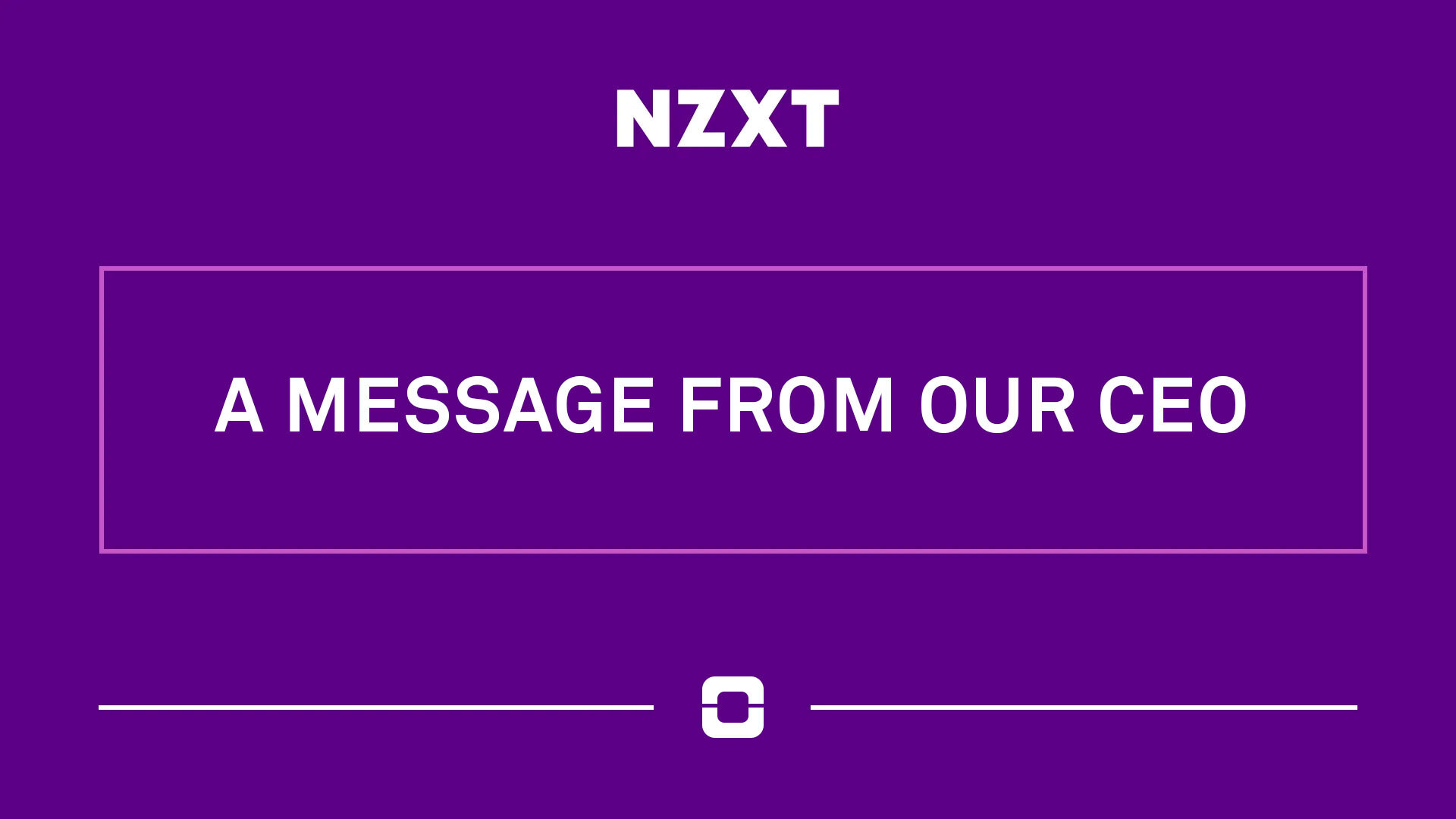 Today is a big day for NZXT.
Over the last year, we have been reminded of the power of the gaming community to bring us together. We have seen the community come together to create deep bonds and rally around those who need it the most. We are thrilled to be a part of how this community wins together.
I have seen that dedication to the gaming community reflected in everyone here at NZXT as well and I am fiercely proud of the team and the work we have done to get to where we are today. That pride is rooted in the passion we all share for PC gaming and it is the source of our unwavering commitment to quality.
Though our industry has faced some operational challenges brought on by our current environment—including GPU shortages and spikes in shipping expenses—the team here at NZXT has continued to keep things moving forward.
In the past year we have:
Grown our community by 15% AND launched new ways, like TikTok, to connect with our community
Released 11 new hardware products including three licensed CRFT offerings
Entered into the audio peripheral category with the launch of our Capsule Microphone
Learned and adapted to address issues with the first edition H1
Released BLD Kit, making PC building more accessible for first-time builders
Launched a new website that better allows our DIY gamer to configure their dream PC
Expanded our BLD services directly-to-consumers in Australia, Italy, France, Netherlands, Belgium, and Luxembourg
Have almost doubled the size of the team
Continued our long-standing partnership with Gamers Outreach, helping to raise money to advance their mission to empower hospitalized children through video games
You can expect to keep seeing awesome things from NZXT as we continue on our mission to serve the gaming community. You are our North Star. The community may grow, and the world may change, but our dedication to you remains the same.
Where We're Going
This past year has given us the opportunity to look long and hard at our values, and evaluate if we are living up to them in a way that is authentic to all of us.
This coming year will be the time for us to invest more deeply in that learning and experimentation. Over the last 16 years, our intuition has served us well but it's time to call on experts to support and guide us as we navigate this fast-changing world, and continue to invest in how we can serve the PC gaming community. So today I am happy to announce that we are taking on a round of funding led by investment partner, Francisco Partners. Francisco Partners is one of the most active and longstanding tech investors – and more importantly, they have a deep passion for and dedication to the work we are doing at NZXT.
It's important for us to have a lead partner who is aligned with our purpose, values, and our commitment to the community. I feel confident that Francisco Partners will help us to grow in the ways that will best benefit the community. From growing the size and skills of our team, plus expanding our roster of products and services—Francisco Partners will be on board to help us tackle these next steps toward the future of NZXT..
In addition to Francisco Partners, I am also happy to share that we have a series of business leaders and entrepreneurs also investing in NZXT. That group of experts include experience-leading companies like Twitch, Crunchyroll, WeWork, Kabam, Fitbit, Discord, Rotten Tomatoes, and Health-Ade Kombucha. Representation from this breadth of industries shows how the passion for gaming reaches people in all different places. We're proud that our gaming community includes so much diversity. With this talented group behind us, I know NZXT can continue to give gamers more of what they want, and explore what's next in PC gaming.
We want to celebrate this moment with you. You are the reason for our success on this wild ride. We want to thank you all for the support you show us and each other. We will be sharing this news more broadly but I wanted you to hear it directly from us.
*Want to learn more about the investment? Check out the press release here.
Thank you,
Johnny Hou
CEO