All News
Start Your Adventure with BLD Kit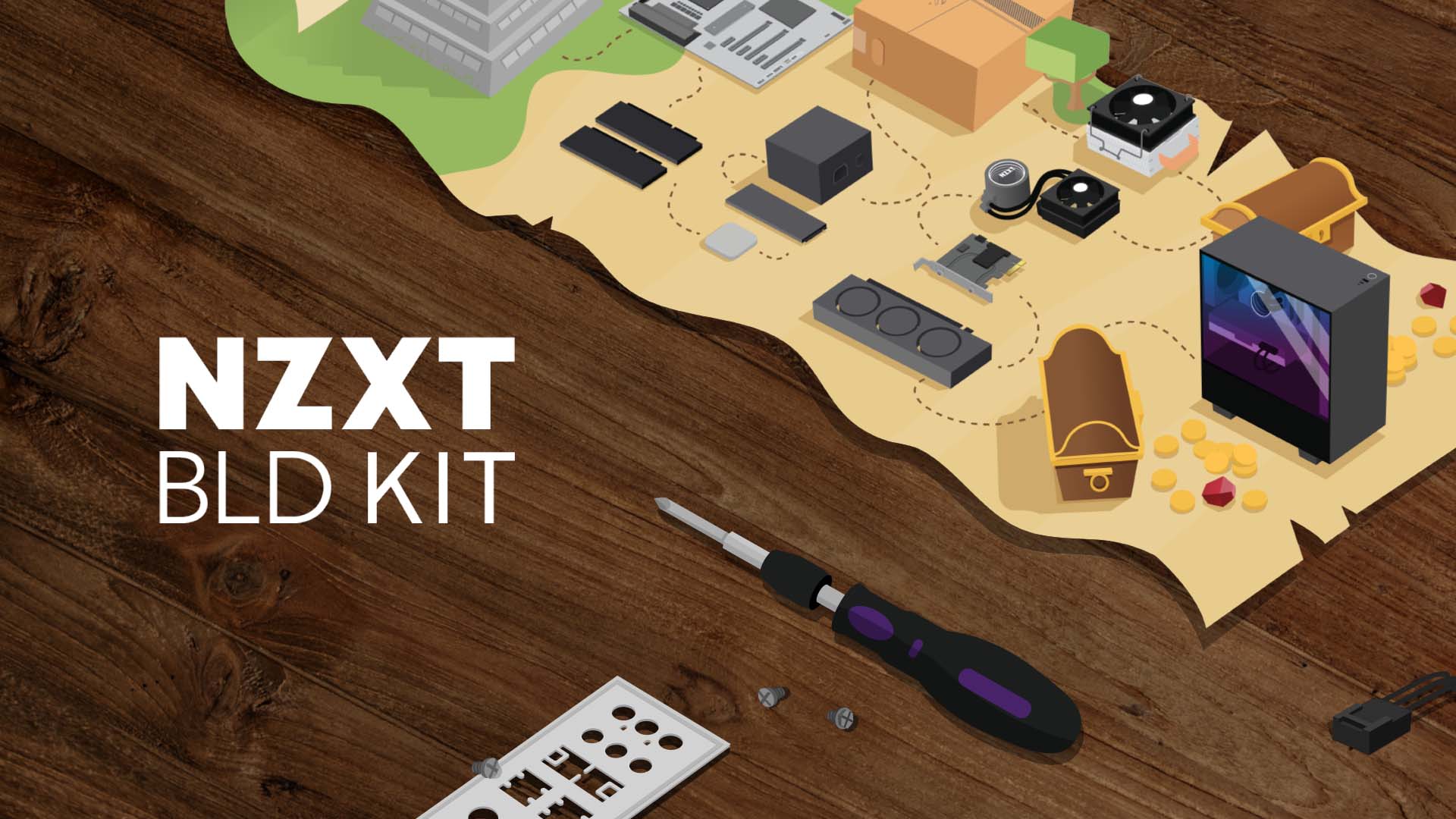 Taking on Your First Build
Building your first PC can be pretty complicated. Selecting the parts alone can be a challenge when attempting to find components that will all work in harmony to bring your system to life.
It can also be overwhelming to navigate through confusing product names, sourcing parts from multiple stores, and making sure you have all the right stuff needed to actually do the building.
And that's just the beginning. Once you finally have all the parts and tools, then comes the actual thrill of the build, as we like to call it. Building can be rewarding and fun--but it can also be a little intimidating at first.
There are websites, forums, subreddits, and more that can be good resources for new builders. The tricky part has always been finding a one-stop-shop solution that has you covered at each step of the process. From selecting parts, to putting it all together, to booting up your build for the very first time. That's where BLD Kit comes in.
How it works:
Select and order your BLD Kit
Hang tight while it ships. Maybe have a snack.
Build alongside our handy guide
Start gaming!
And BLD Kit comes with everything you need for success with your first build.
All components labeled and organized
A comprehensive tool kit
Illustrated guidebook
BLD 2-year warranty on all parts
The Guide
We've created a comprehensive guidebook for first-time builders (or even rusty second-time builders). This guide is your trusty companion as you take on this new challenge.
The story of your build follows our mascot, Pucci (pronounced Poo-chee), who will guide you through the epic journey of building your new PC. Our goal was to make it as fun as possible, so we added an element of adventure as users follow Pucci deep into the ruins of Machu Pucci. Don't worry, Pucci has your back so you don't fall into any traps.
We've Got You
For more visual learners, we created a series of videos that show each step so users can see how to accomplish any given stage of the build. Finally, if anything has you stumped, we will have our support teams ready and available to each and every builder via email, chats, and calls to answer questions or help troubleshoot.
Charted by the Brave
We extensively tested the process for BLD Kit with carefully-selected focus groups to avoid any common pitfalls. During this process, we were blown away by the overwhelmingly positive comments from our testers. One consistent piece of feedback we heard that always put a smile on our faces, was how accomplished users felt after finishing their first build. And why shouldn't they? They were excellent adventurers, after all.
Serving You is Our Adventure
If you know NZXT, you know we're all about making PC gaming as fun and achievable as possible. The only thing we love more than gaming itself is enabling and empowering more people to get into it.
We are beyond excited to see all of the new builders that will take on the journey of BLD Kit. Please share your new builds with us on our NZXT Club Discord server or by tagging us on Instagram or Twitter. We can't wait to see what you've accomplished.
But Wait… There's More!
The launch of BLD Kit coincides with our exciting NZXT GG Sale! This means BLD Kit–for a very limited time only–is 10% off! In addition to all the incredible fan-favorite games already out there, new games are launching soon! What a better way to prepare for these exciting new titles than to build your very own PC??
And besides, making it all the way through your very first build is the most deserving "GG" moment in any gamers life. Sale lasts until 10/20 12 AM PDT. So hurry before this portal to savings closes!