All News
NZXT, Inc. announces the acquisition of Forge, Inc.
July 31, 2018, Los Angeles, CA – Today, NZXT, a leading developer of software-powered hardware solutions for PC gaming, announced the acquisition of San Francisco-based Forge, a pioneer in creating tools for capturing and sharing PC gameplay. Both companies were founded with the goal of developing the PC as the most immersive, most social gaming platform. Under the terms of the acquisition which closed on July 3, 2018, Forge's staff is joining the NZXT team in a variety of engineering and management roles. Johnny Hou, NZXT's founder, will continue in his current role as President and CEO. Jared Kim, founder of Forge, will assume the role of Vice President, Software at NZXT. Financial details of the deal are not available.
A vision for the future
NZXT has long been a proponent of the "smart PC" – a hardware platform driven by integrated software that removes the friction from building, managing, and using a PC. Setting up a gaming PC for optimal performance—everything from cooling to overclocking—has long been done manually, with knowledge gained through experience or study (or both). With the advances in cloud computing and machine learning, so much of what has traditionally been either an acceptance of the default setup or a learning curve to climb can be fully automated.
At NZXT we feel that while the industry has made great strides in simplifying the experience of building and using a gaming PC, there is still an enormous opportunity for improvement," said Johnny Hou. "This partnership is another step in making the PC the best gaming platform. Bringing in the incredible talent and experience of the Forge team will help us advance the tools like CAM and Adaptive Noise Reduction that we already deliver, as well as position NZXT for the future.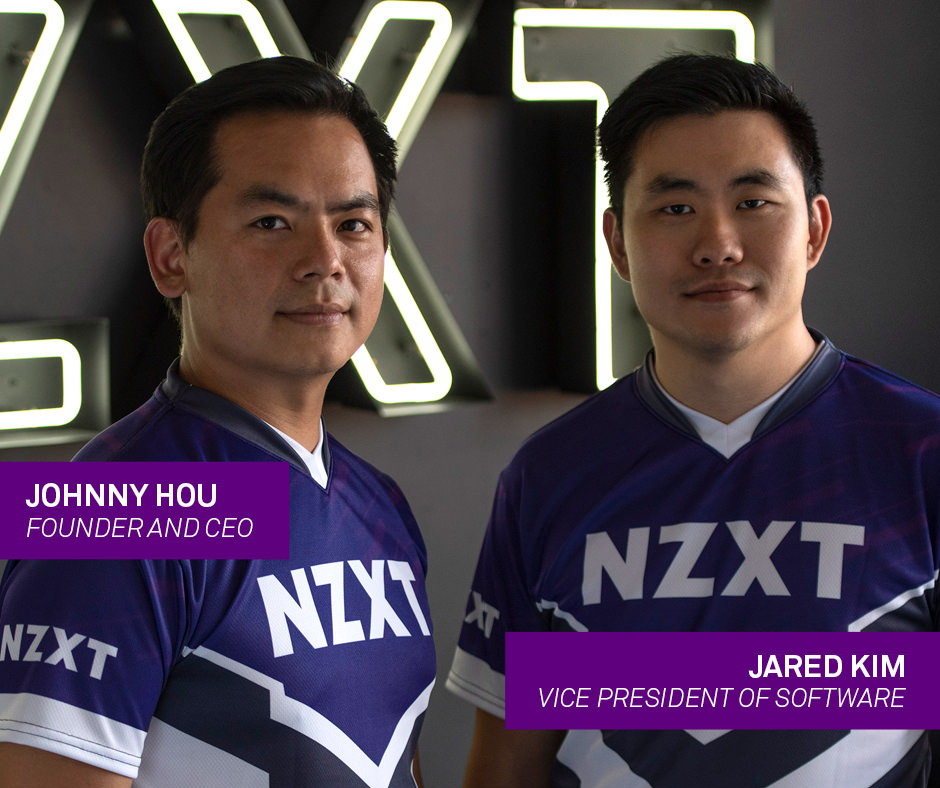 All about the game
Forge committed itself to building a better social experience for PC gaming by developing tools that let gamers seamlessly capture moments of their gameplay in short, looping videos for sharing, or even streaming their full session directly to Twitch or YouTube. Their veteran team has built game capture, streaming, and in-game overlay technology that is used by tens of millions of gamers worldwide.
Hardware complexity is a huge hurdle for many PC gamers and we plan to leverage software to reduce that problem," said Jared Kim. "The chance for our amazing software team to be directly involved in every facet of the development of PC gaming hardware is a unique opportunity. We are excited to work with NZXT to define their next generation of products.
Forge was our second investment in Jared Kim who at a young age has already become a seasoned founder/ entrepreneur," said Tony Conrad, Partner at True Ventures. "We're thrilled for Jared and the Forge team. Through this acquisition, the team has found a kindred spirit in NZXT and we're excited to see what the pairing of these innovative hardware and a software PC gaming offerings will produce.
For details on NZXT's products, please visit NZXT.com