Los Angeles, CA - October 3rd, 2017 - NZXT introduces a new update to CAM, the free PC monitoring software, combining better information readability and new features to optimize your daily PC experience.
"We always think of CAM as work in progress, looking for new ways to improve your ability to control and optimize your PC. Thanks to the usage metrics provided by CAM, as well as the feedback directly provided by our users, we are improving CAM to make it even easier to use and understand", says Johnny Hou, NZXT's founder, and CEO.
Continuously working to optimize CPU and RAM load, the latest version of CAM now uses less than 1% and 120 MB respectively in most scenarios, so you can get the best gaming experience. With CAM 3.5, the entirety of the UI has been redesigned based on user feedback to increase information clarity and streamline the CAM user experience.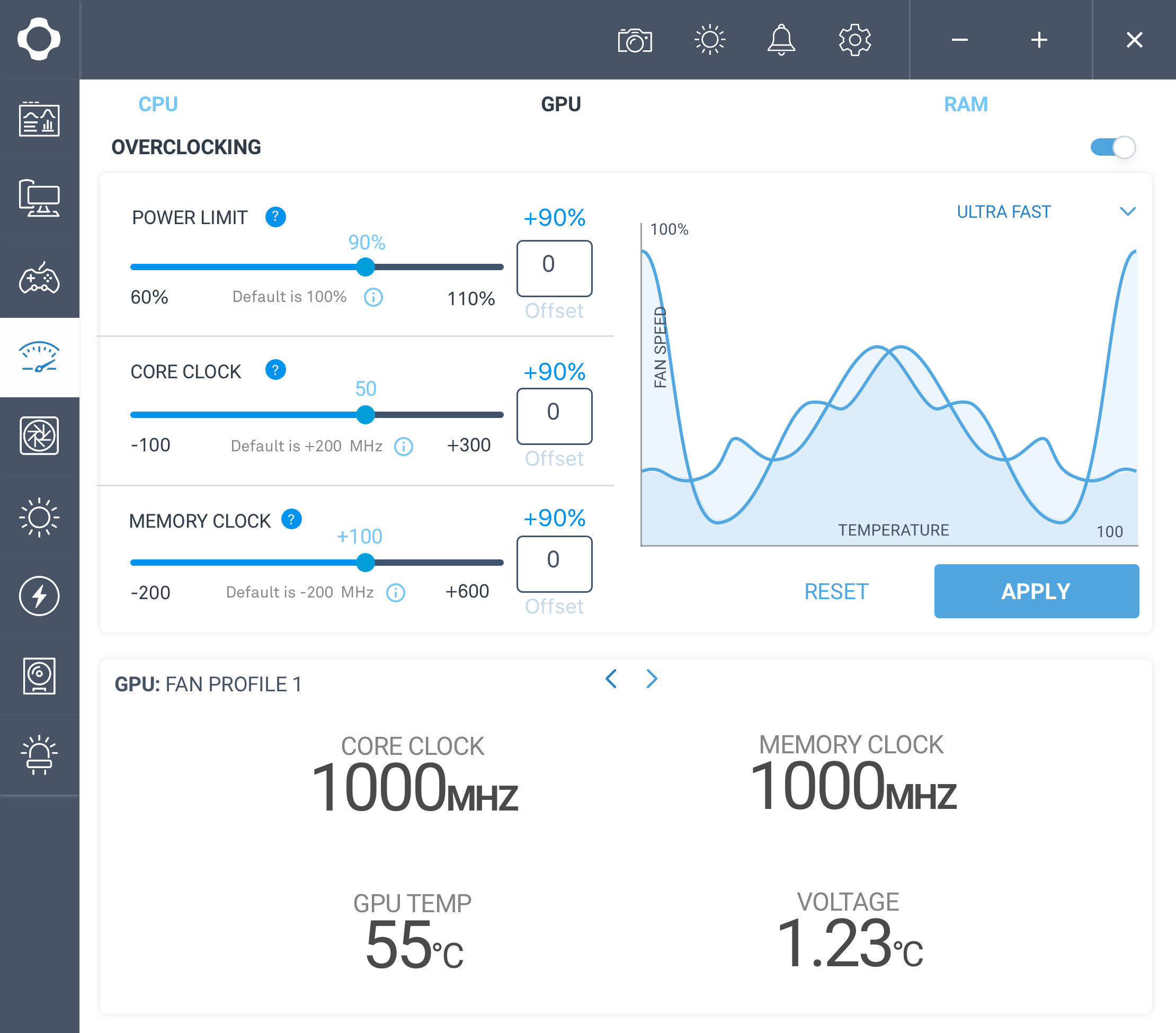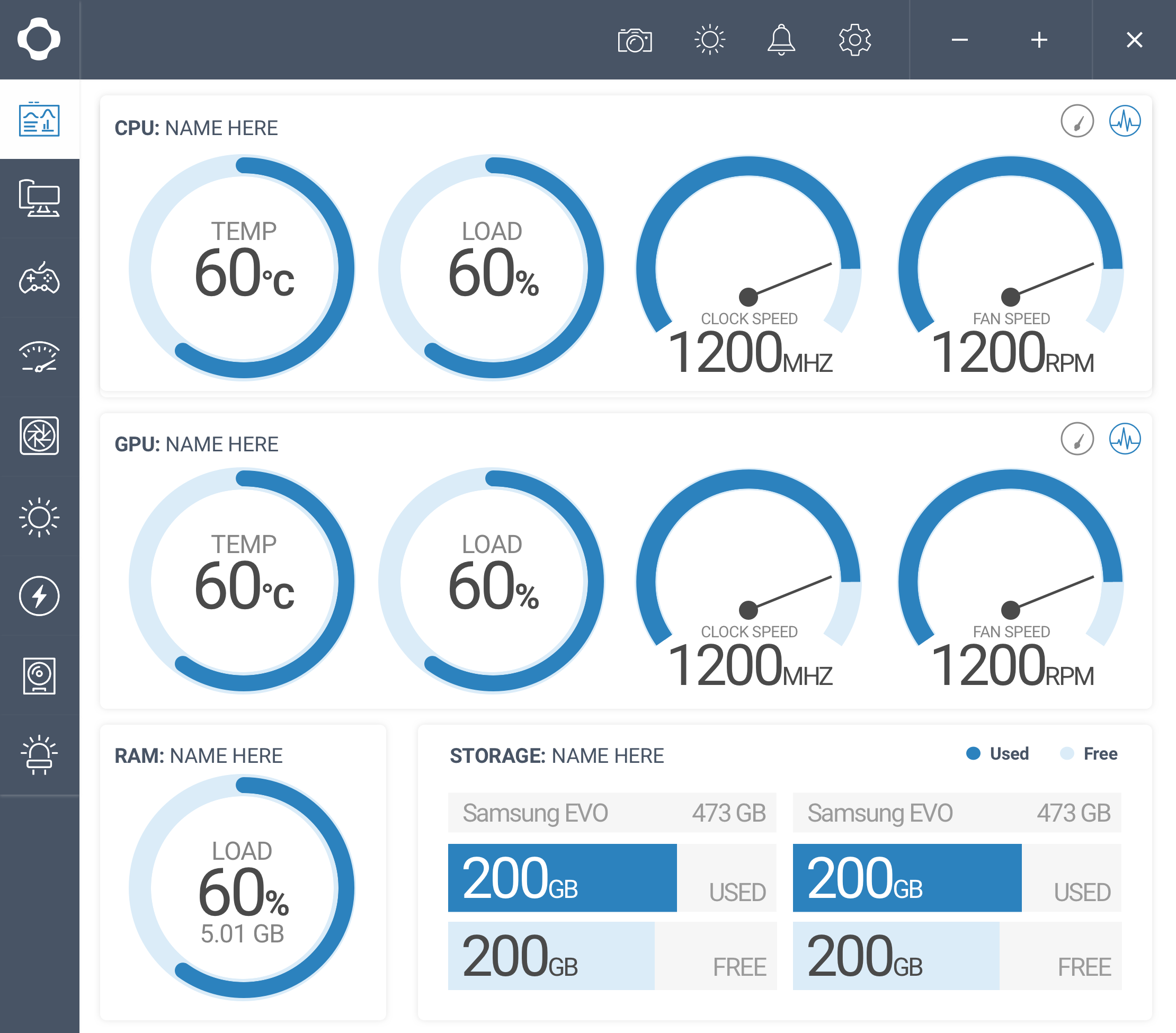 Main features of CAM 3.5 available at launch:
New UI design makes CAM even easier to use
New dashboard highlighting the essential information
Updated navigation, each tab is organized by functionality
New, easier to read graphs
CPU graphs can now show up to 8 cores at a time vs. 4 before, adapting to newer CPUs
Smaller footprint interface but with the same information and improved readability
Updated brand identity for better consistency
Improved Games page that now allows you to see CPU & GPU temperatures simultaneously along the FPS
Updated games page shows more history (up to 30 games from 8 before)
More comprehensive translation coverage
New Drivers page that allows you to install the necessary drivers for your CAM-powered components
Easier sync control - now you can change colors on the fly in Sync mode for certain Preset modes
Increased GPU overclocking potential: the power limit was raised from 110% to 120% to support more NVIDIA GPUs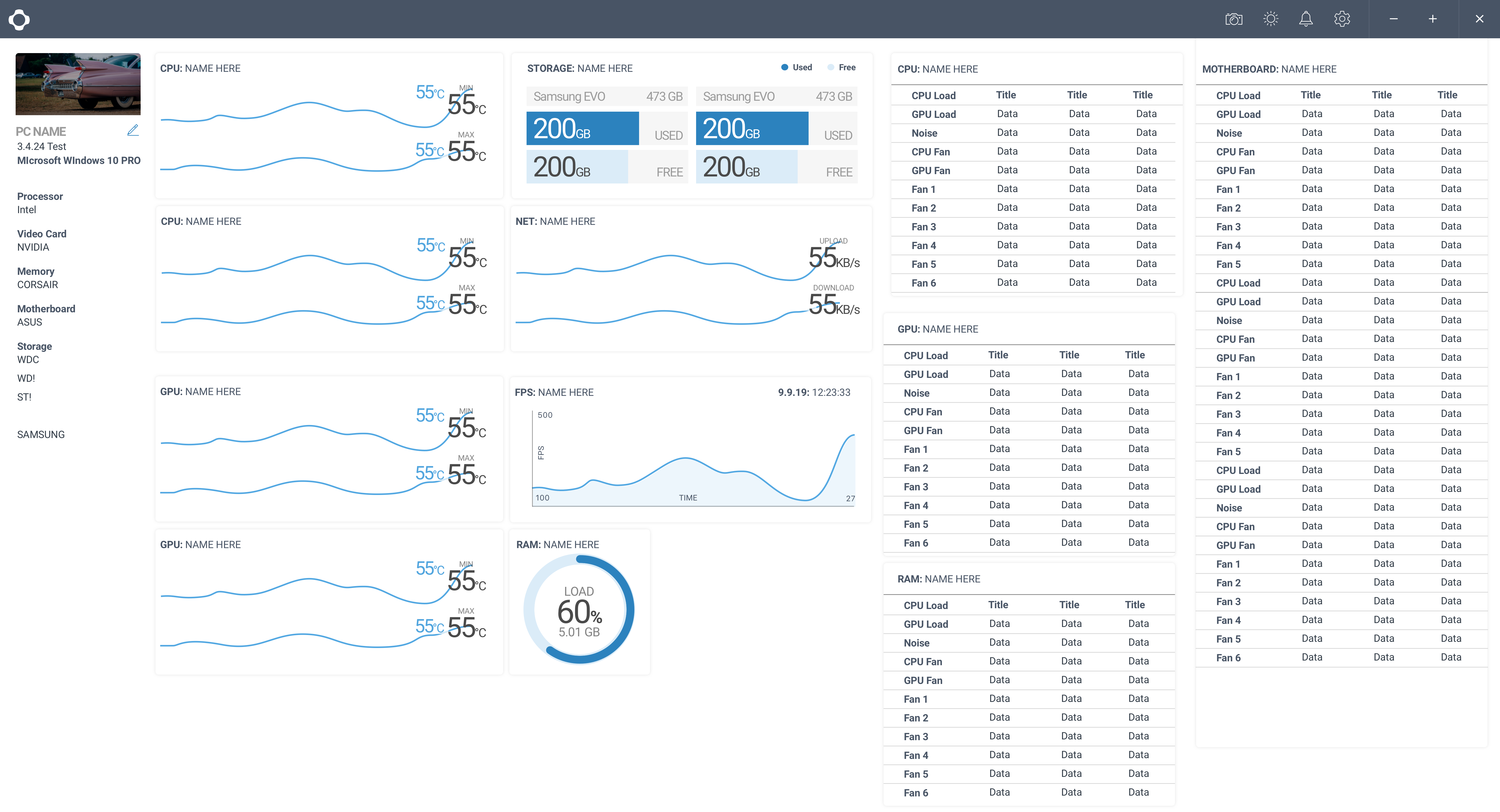 Additional planned features for CAM, expected to be available in late October:
Intel CPU overclocking: now you can overclock your CPU and GPU in the same app
Improved Game Overlay coverage: CAM will now work with games covered by EasyAntiCheat and Battleye, including many popular games such as PUBG, Rainbow Six Siege, Arma III, DayZ, H1Z1, Ark: Survival, For Honor, Ghost Recon: Wildlands, and much more. The full list can be found on https://www.battleye.com and https://www.easyanticheat.net.
Updated mobile clients (iOS and Android™): matching the desktop CAM 3.5 experience
Based on user feedback, we recently implemented a more robust Guest Mode, allowing users to access basic features without an account, and significantly reduced the amount of data uploaded by CAM. We also updated our Terms of Service and Privacy Policy to improve transparency and avoid potential misunderstandings regarding CAM.
CAM 3.5 is available now for download on desktop by visiting our website at https://camwebapp.com. For the mobile app, visit the App Store and Google Play Store later October.
For media inquiries and sample requests, please contact:
NZXT Americas Wesley Ruscher wesley.ruscher@nzxt.com NZXT Europe Cosma Nicolau cosma.nicolau@nzxt.com NZXT Asia / ROW Kevin Shih kevin.shih@nzxt.com
About CAM CAM is a free PC monitoring software created by NZXT for PC enthusiasts and gamers. In years past, users need multiple apps to keep track of key components' temperatures, overclock GPUs, and display FPS in game. CAM has now consolidated all those functions into one easy-to-use utility for beginners and advanced users alike.
About NZXT Founded in 2004, NZXT is a leading PC designer developing an ecosystem of smart products and services, each fueled by a passion for PC gaming. Their award-winning products include computer cases, PC cooling solutions, RGB lighting kits, and their free PC monitoring software CAM. NZXT loves gaming PCs and the people who build them, and are dedicated to improving their products and services to make building extraordinary PCs achievable and fun for everyone.