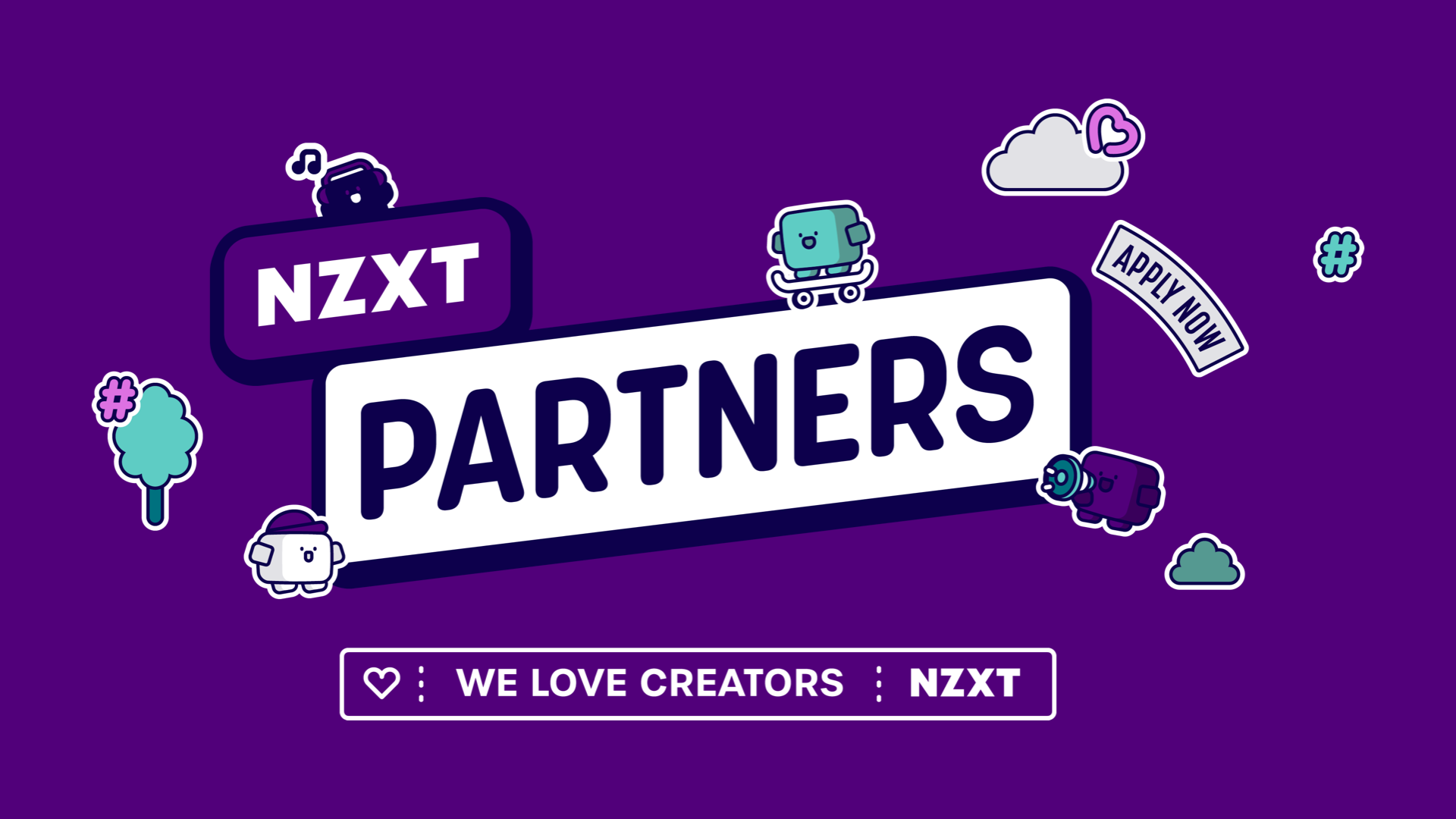 The NZXT Partner Program is live and we're looking forward to creating amazing content together! We've created a program for new and experienced creators who want to build communities around a shared passion for everything NZXT.
Come On In! The Waters Warm!
Great content inspires people and fosters community. It can make us laugh, teach us something, or just make our jaws drop in awe. At NZXT, we believe we win together. For us, this means we want to consistently seek ways to serve our community. For this program, we will be working with creators who are as passionate about community as we are. We'll collaborate directly with them to help them reach their streaming and content creation goals.
What's the Program All About?
We're offering access to Epic Games titles, streaming resources, mentorship, and even direct access to new NZXT products! Each of these perks are designed to help you grow as a content creator and to directly support the growth of the community.
Who Are We Looking For?
Whether you're on Twitch, Youtube, or TikTok, if you're making entertaining content you're proud of, we want to work with you. It's not necessary to be a PC gamer—you can play on a consoler, or even a handheld. We're looking for someone who shares our values, and can embody them in the community.
What Can Partners Expect When Joining?
We'll offer fun rewards to support creators on their content creation journey. Collaboration may include promotional videos, assets, blogs, podcasts, social posts, and more. The program has two levels that support creators based on respective audience size. Users will be able to grow levels as they scale in the program.
Not Just business. It's Personal.
This program is currently in beta, with each and every application being reviewed by hand. This helps us to be very thoughtful about considering each applicant. We appreciate everyone's patience as we scale this process, and please feel free to share any feedback. If, for whatever reason, you don't get accepted the first time, we encourage you to apply again in the future once you've grown your audience. Keep at it and stay in touch with us.
If you're interested in applying, click here to learn more about the requirements and how you can get involved. And don't forget to join our NZXT Club Discord Server to connect with other NZXT lovers and share in some good times. We'd love to have you.