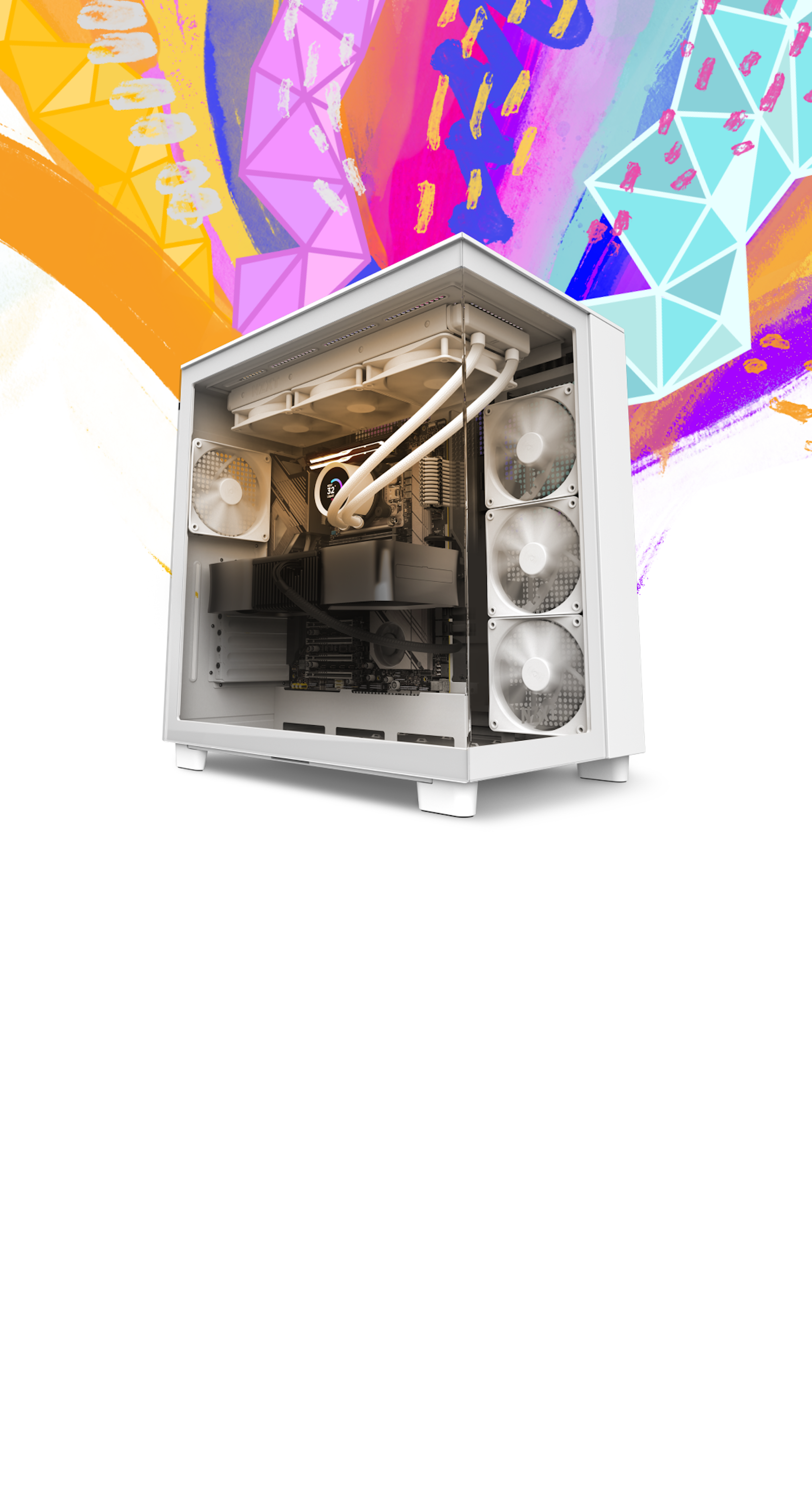 Supercharge Creativity with The Creator: One PC
Setting the standard in 3D rendering, video editing, simulations, and scientific computations.

UNLEASH YOUR SUPERPOWER
Creator: One is built by experts to excel in rendering, editing, and beyond.
Play. Create. Revolutionize.
Your New Superpower
Configured to handle complex calculations and optimized for rendering detailed models, the Creator: One Series crushes performance to optimize your grind.
The NVIDIA Advantage


The NVIDIA® GeForce RTX™ GPU packs 16,384 CUDA cores and advanced AI-enhanced tools, offering unmatched performance and cutting-edge solutions to lift your creative projects to new heights.
Server-Grade CPU
The AMD Ryzen™ Threadripper™ CPU offers unrivalled performance, with up to 32 cores and 64 threads for lightning-fast speeds, a 128MB Cache, and a Boost Clock of up to 4.5 GHz.
Montado por expertos
Montado a mano por los mismos equipos que montan nuestros PC Gaming personalizados.
Dos años de garantía.
Dos años de garantía para todos los componentes y la mano de obra, además de una organización profesional del cableado
Probados con cariño
Todos y cada uno de los PCs se montan, se cablean y se prueban con cariño y esmero.
Work Hard, Play Hard
Experience seamless creativity and gaming, delivering unparalleled performance that empowers your work and elevates your play—all on one beautiful machine.
Player: One
Powered by NVIDIA® RTX™ 30 series graphics and built in the NZXT H5 Flow case.
Player: Three
Maximum performance with 13th gen Intel® Core™ CPUs and NVIDIA® RTX™ 4090 GPU.