For the 💜 of the game.
Let's unlock your potential. With the best tools, anyone can jump in and play. No intimidation, no sweat.
Simply the Best
We offer a streamlined selection of high-performance parts, letting you dive into gaming faster and without fuss.
End-to-End Solutions
We make hardware, software, and services that guide you along your journey, each step of the way.
Minimal Flare
We design timeless products with universal appeal to fit seamlessly anywhere, for anyone.
Built to Last
Our products are engineered for endurance, built with high-quality components, and rigorously tested.
We Got You Covered
From our top-quality support team to our comprehensive warranties, we aim for peace of mind.
We've been serving the PC gaming community since 2004. It's not just our job, it's our passion.

GIVING BACK
Gamers Outreach
As a longtime partner of Gamers Outreach, we played a significant role in re-imagining the new iteration of GO Kart (Gamers Outreach Karts). GO Karts are portable video game kiosks built specifically for hospitals.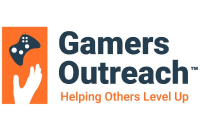 GEARING UP
UCI Esports Arena
The UCI Esports Arena is the first of its kind on a college campus. We provided 36 top-of-the-line NZXT prebuilt PCs to foster the growth and development of a new generation of players.
Hear From People We Care About
"I'm extremely impressed with this case. Everything is really high quality. Kudos to NZXT for taking something that's already been on the market that people love and just making it better."
GivemChills
"As PC business owners, we like to see companies that have quality customer service, good build quality, and everything else. NZXT has always been on our shortlist for those."
Toasty Bros
It's a lot of money but the quality is there. Especially upgrading from a Xbox. For games it looks and runs so much better. Streaming is pretty smooth if I feel like recording my gameplay, and it's perfect for all of my projects and work. It's everything I asked for. Thank you NZXT you guys make one hell of a PC!
I got the NZXT Player 3 Prime PC a few months back, and I've enjoyed it ever since. On my PC, I play OSU! Fortnite, Call of Duty, and many more. I enjoy lots about the PC, as well especially the gameplay and the specs that the PC provides. Best purchase I've made by far!
Give a Sh*t
We're obsessed with doing right by our community internally and externally.
Learn & Grow
We see our challenges as opportunities. Progress over perfection.
Win Together
We elevate each other with unique perspectives and mutual respect.
Keep it Simple
We remove complications to focus on what's needed.
Chatea con nuestro CEO
Nuestro fundador y CEO, Johnny Hou, tiene las puertas abiertas para todos. Aquí puedes ponerte en contacto con él.
Únete a la familia NZXT
¡Siempre estamos buscando personas llenas de pasión y talento para que se unan a nuestro equipo!
Comunidad NZXT
Únete al club para relacionarte con otros miembros y desbloquear recompensas.
We're here to support you
Sede central
Address
15736 E. Valley Blvd
City of Industry
CA, 91744-3927
Phone
+49 800 001 0617
Fax
+49 89 30706457
Horario de atención al cliente
Monday - Friday
09:00 - 18:00 CET
Holiday Schedule 2023
Neujahr (New Year's Day) 02.01.2023
Karfreitag (Good Friday) 07.04.2023
Ostermontag (Easter Monday)10.04.2023
Tag der Arbeit (Labour Day) 01.05.2023
Christi Himmelfahrt (Ascension Day) 18.05.2023
Pfingstmontag (Whit Monday) 29.05.2023
Fronleichnam (Corpus Christi) 08.06.2023
Tag der deutschen Einheit (German Unity Day) 03.10.2023
Allerheiligen (All Saints' Day) 01.11.2023
Weihnachtstag (Christmas Day) 25.12.2023
Weihnachtstag (2nd Day of Christmas) 26.12.2023
If you are experiencing delays reaching us via phone, please head to our live chat by clicking the 'Support' bubble on the bottom right corner of your screen. Thank you for your patience! 💜