All News
Introducing New Starter and Streaming PCs from NZXT BLD
Los Angeles, CA – July 17th, 2019 – NZXT, a leading developer of software-powered hardware solutions for PC gaming, today announces three new pre-built options for its custom PC building service, BLD, that are designed for content creators and budding PC gamers.
The NZXT Starter PC serves as the perfect entry-level PC for a first-time PC gamer starting at $899. This build can game in 1080p with no compromises with its AMD Ryzen 5 2600 and Nvidia GeForce GTX 1660. For users who want a little more power, the NZXT Starter PC Plus includes a one terabyte Intel 660p M.2 SSD and an Nvidia GeForce GTX 1660 Ti for added performance for $999.
The final pre-build is the NZXT Streaming PC built for users who are looking to start their streaming and content creations careers. Gamers can easily stream and play their favorite games using its AMD 2700x and Nvidia GeForce RTX 2070 for $1,499.
All NZXT Starter and Streaming PC systems purchased from BLD before 11 am PST, Monday through Friday, will be shipped that day allowing for users to start gaming as soon as possible.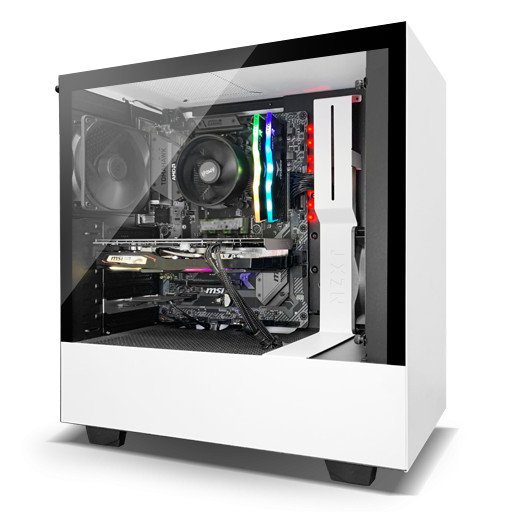 NZXT Starter PC Specs
Case: NZXT H500
CPU: AMD Ryzen 5 2600 6-Core 3.4GHz
CPU Cooler: AMD Wraith Stealth Cooler
GPU: NVIDIA GeForce GTX 1660 - MSI GAMING X
PSU: Seasonic S12II 500W Bronze
Motherboard: MSI B450 TOMAHAWK
Ram: Team T-FORCE Delta RGB 16GB (2 x 8GB) 3000MHz
SSD: Western Digital Blue M.2 500GB
Software: Windows 10 Home
Warranty: 2-year warranty on all parts & labor
Price: $899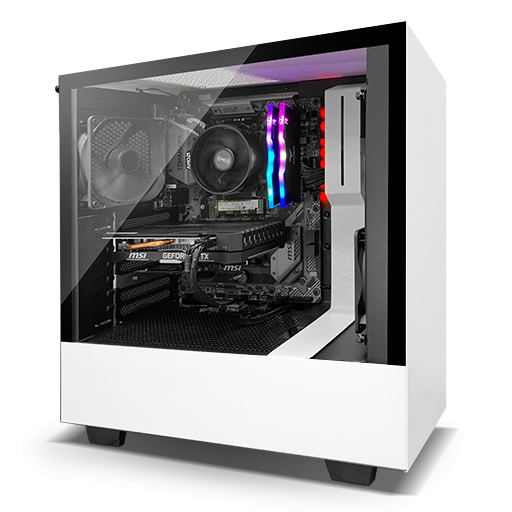 NZXT Starter Plus PC Specs
Case: NZXT H500
CPU: AMD Ryzen 5 2600 6-Core 3.4GHz
CPU Cooler: AMD Wraith Stealth Cooler
GPU: NVIDIA GeForce GTX 1660 Ti - MSI VENTUS XS 6G OC
PSU: Seasonic S12II 500W Bronze
Motherboard: MSI B450 TOMAHAWK
Ram: Team T-FORCE Delta RGB 16GB (2 x 8GB) 3000MHz
SSD: Intel 660p M.2 1TB
Software: Windows 10 Home
Warranty: 2-year warranty on all parts & labor
Price: $999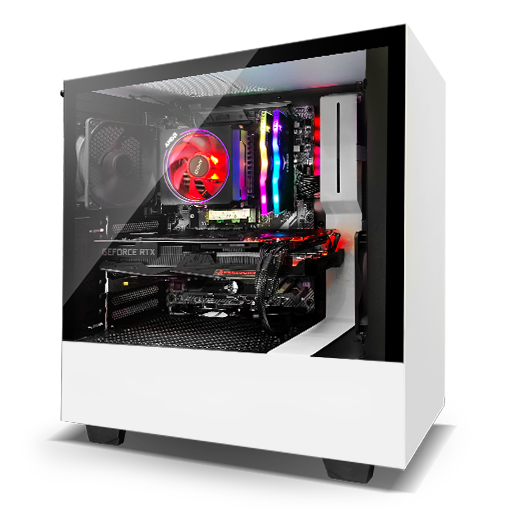 Streaming Build Specs
Case: NZXT H500
CPU: AMD Ryzen 7 2700X 8-Core 3.7GHz
CPU Cooler: AMD Wraith Prism
GPU: NVIDIA GeForce RTX 2070 - ASUS ROG STRIX
PSU: Seasonic S12III 650W Bronze
Motherboard: MSI B450 TOMAHAWK
Ram: Team T-FORCE Delta RGB 16GB (2 x 8GB) 3000MHz
SSD: Intel 660p 1TB
Software: Windows 10 Home
Warranty: 2-year warranty on all parts & labor
Price: $1,499