All News
Introducing the Limited Edition CRFT 08 H510 Valhalla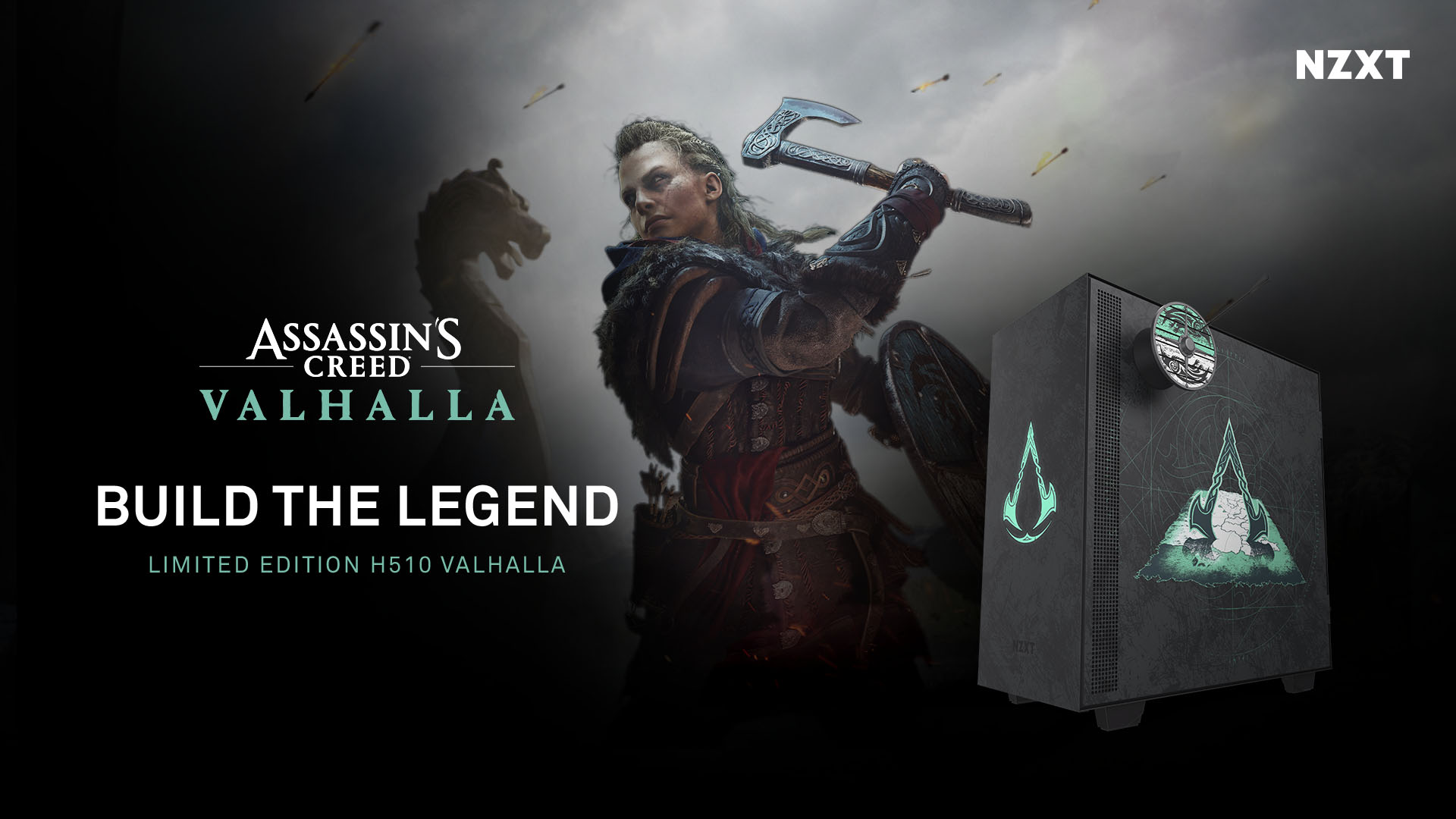 NZXT and Ubisoft have joined clans to craft a case worthy of a Viking conqueror, which is available now! The teams at Ubisoft always take great care to honor the time period and culture that each Assassin's Creed® game takes place in. We took that same approach with the H510 Valhalla case and are excited to share some of the key design elements with you.
Take a closer look at the H510 Valhalla
Much like the CRFT 06: H510 Siege case, the H510 Valalla features an illuminated LED logo on the front panel. We used the Valhalla variant of the Assassin's Creed® logo for this iteration of the H510, giving this case a look that is unique to the Viking epic.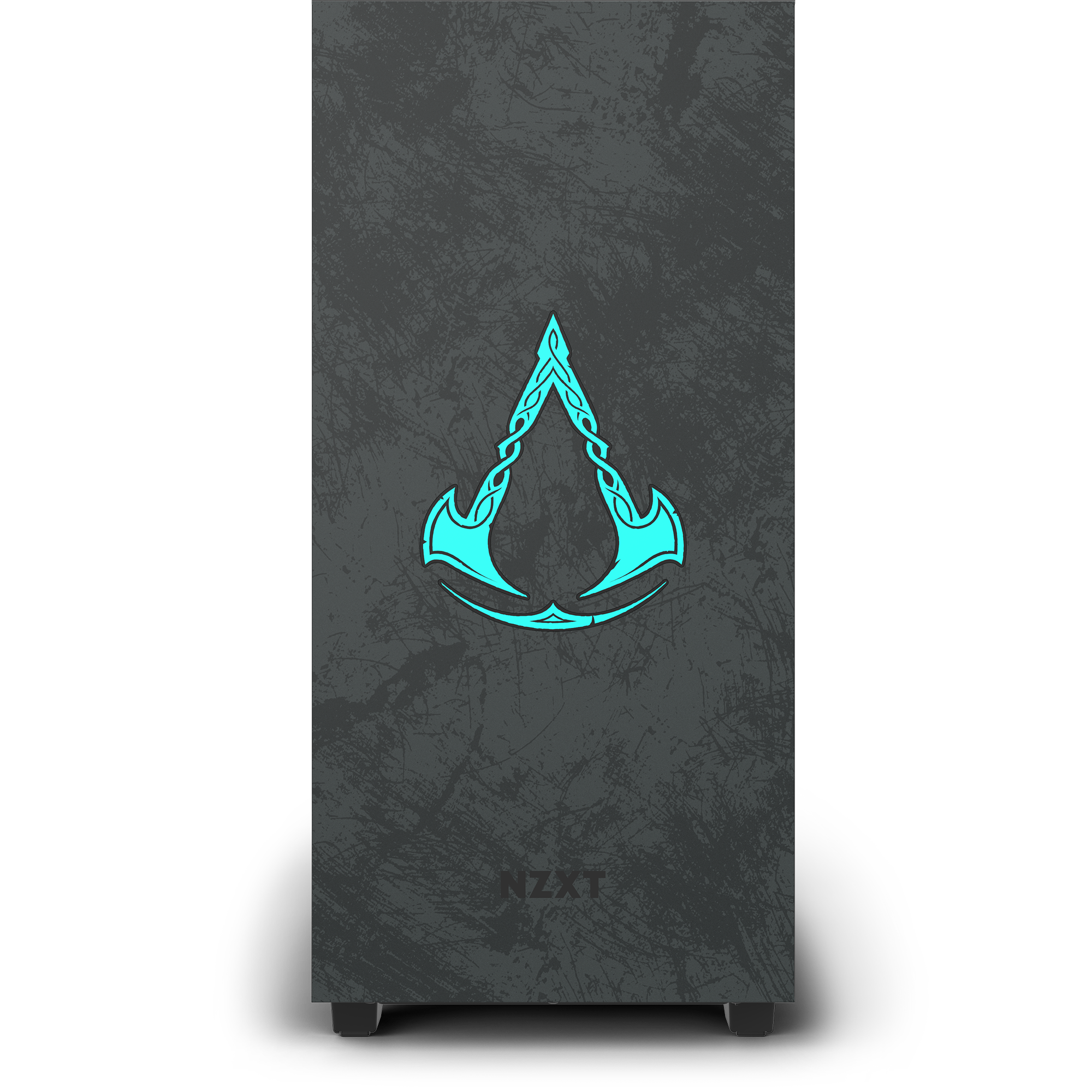 Rune Poem
The cable bar features a poem in Viking-age runes. This poem is the 77th stance of the Hávamál, a book compiling the Nordic poems. It is one of the best known and most popular stances and calls Vikings to adventure.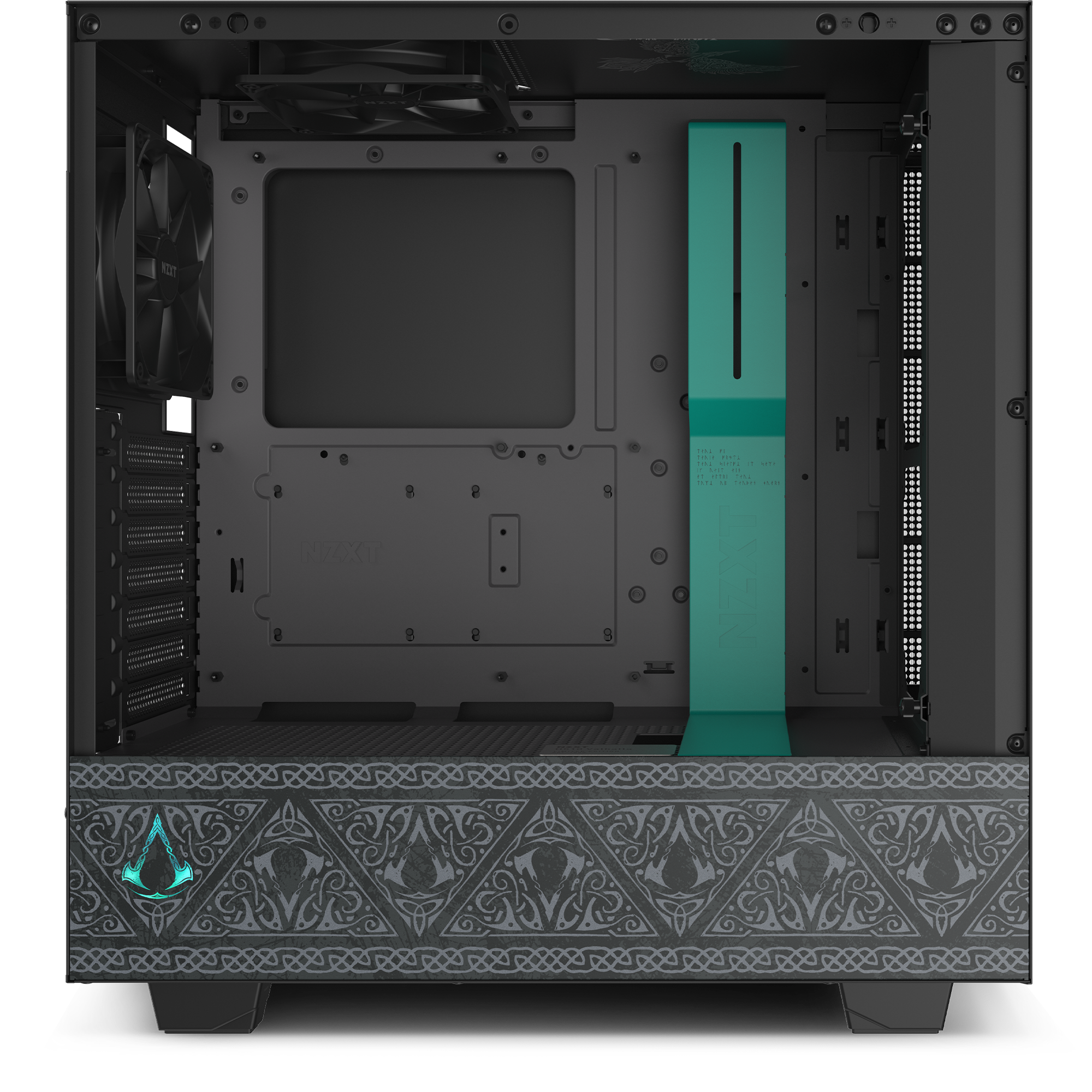 Here is the text in English for the poem for your reference:
"Cattle die, friends die, and the same with you; but I know of something that never dies and that's a dead person's deeds."
Eivor Shield Puck and Broach Charm
The CRFT 08: H510 Valhalla case comes with an exclusive Puck designed to look like Eivor's Shield with a removable arrow and a charm based on the brooch. These items are meant to evoke Eivor's clan and represent the communal element of the game.