All News
Introducing the NZXT BLD Foundation PC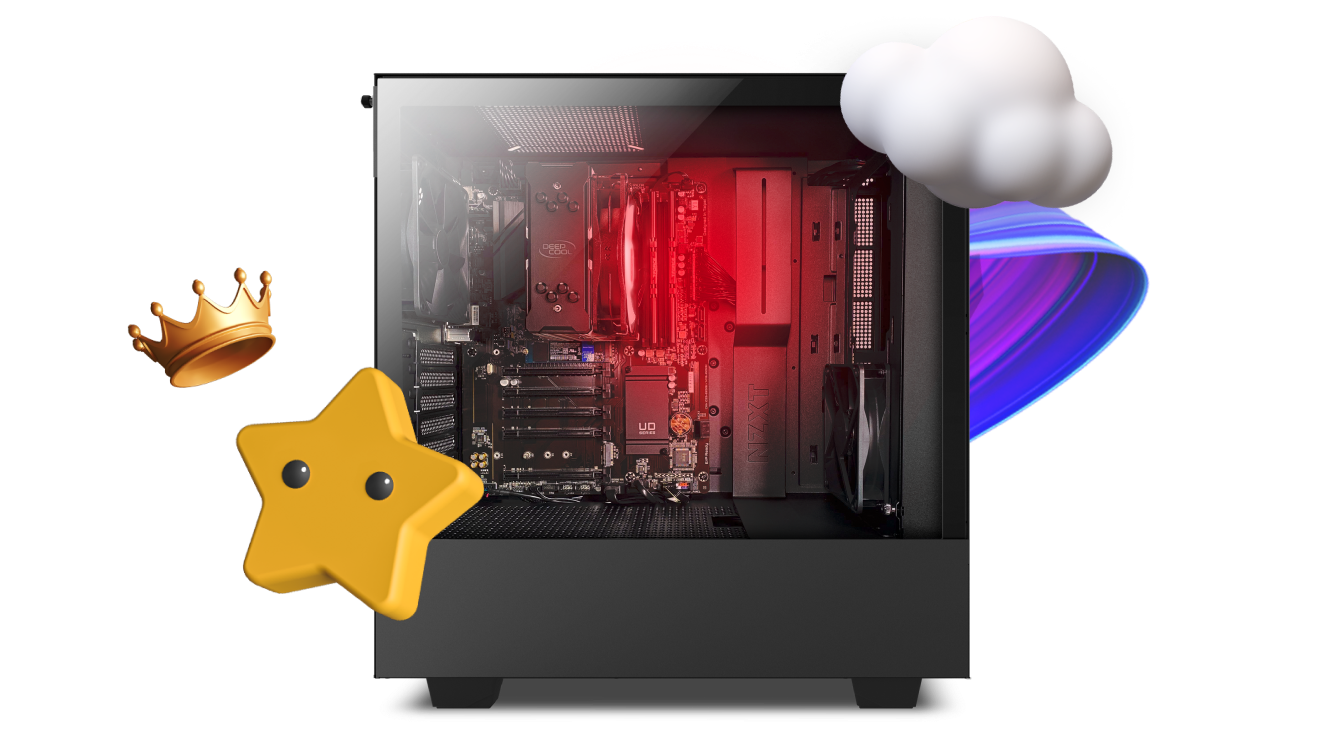 A New Way to Play
You no longer need a GPU to play PC games on an NZXT BLD PC. We're launching the Foundation PC, an APU build that introduces a new way to game, GPU-free. The Foundation PC comes in two models: an H1* and an H510 edition, so no matter what kind of space you have, you can have a quiet gaming PC that can handle most of today's popular titles.
Integrated versus Dedicated Graphics
The GPU is the turbocharger. It enables your computer to tear through heavy visual loads. The GPU is in charge of processing all of the visual data of a game or application. Most gaming PC towers have a dedicated graphics card that gives the PC it's graphics horsepower, but not every gaming device has a dedicated GPU. Great examples of gaming devices that have an integrated graphics card are laptops, the upcoming Steam Deck, or gaming consoles like the Xbox, Playstation, and Switch.
What is an APU?
An APU (Accelerated Processing Unit) combines the CPU and powerful integrated graphics into a single processor, enabling all the fun of PC gaming without the need for a dedicated graphics card. Whether you're in the market for a PC with integrated graphics because of shortages, cost, or personal preference, the Foundation PC can get your PC gaming journey up and running.
Advantages of APU
The Foundation PC is capable of playing most modern titles like Fortnite, Minecraft, and Rocket League. Users who love those games won't have to miss out on gaming with friends, hanging in Discord, or playing what's popular. The benefits of PC gaming are at your fingertips without the hassle of trying to find a GPU.
Unlike a Steam Deck or a gaming console, the Foundation PC is ready for each and every part to be upgraded at any time. Whenever you're ready to upgrade your RAM, add more storage, or even add a discrete GPU. The ability to enhance your system as you go along your PC gaming journey is what sets the Foundation PC apart from other gaming devices with integrated GPUs. Save on costs today, get to gaming, and upgrade whenever.
A Strong Foundation
The lower cost of the foundation PC is the perfect system to ease you into PC gaming without breaking the bank. That is why it makes this an ideal system for kids or professionals who need an affordable PC quickly but don't need the bells and whistles that our other pre-built PC series provide.
The Foundation PC can also be used as a secondary system for use in a home theater set up or a family PC. With the small footprint of the H1 Foundation PC, you can easily store this system and have all the advantages of media setup. Plus you can use it to play games such as Overcooked or Jackbox whenever you have game nights!
Is The Foundation PC Right for You?
Check out the chart below to see benchmarks on some of the most popular games out there: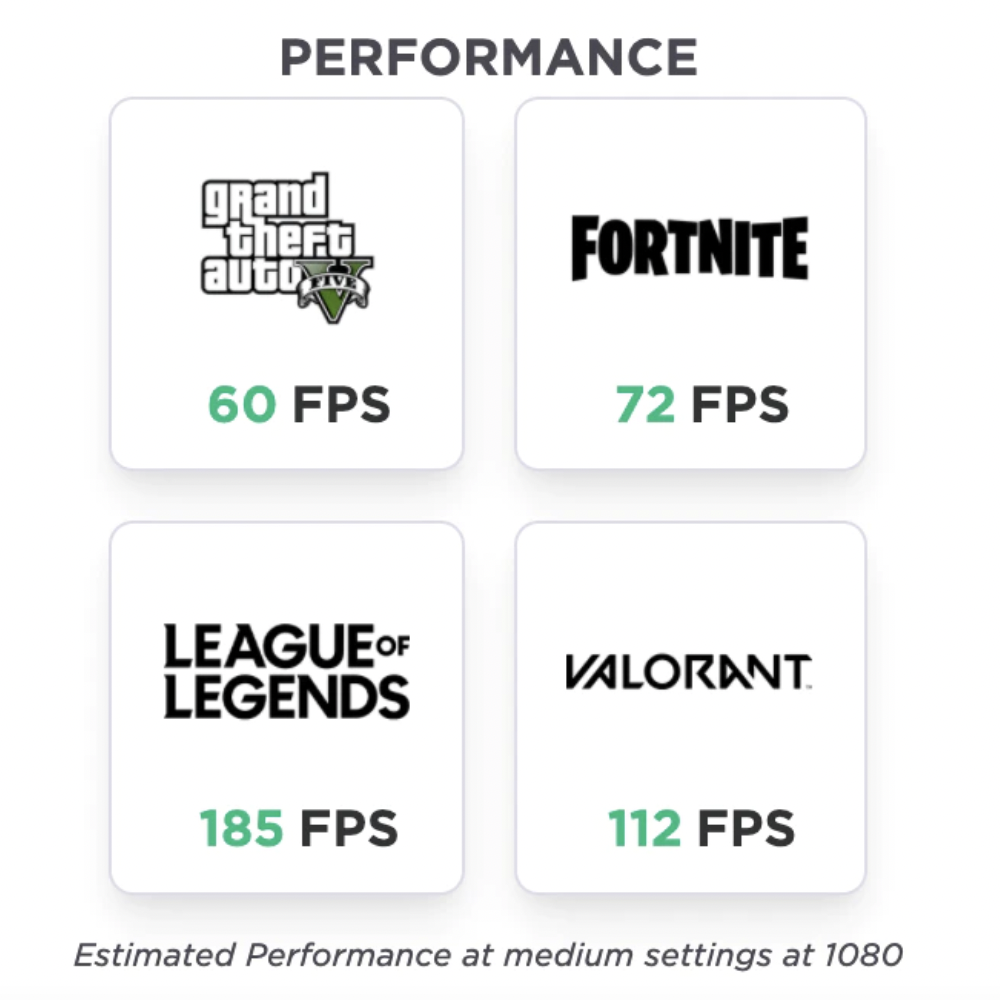 Learn more about the Foundation PC by clicking this link!
*H1 edition of the Foundation PC not sold in United States