Los Angeles, CA – NZXT is launching its advanced CAM version 3.0 PC monitoring software. We took everything that you loved about 2.0 and refined the user interface and experience to a whole new level.
CAM 3.0 makes it easier than ever for beginner PC users to get introduced to PC monitoring. Our new tutorial guides first time users step-by-step through the app and shows you the key features to look for. We created a brand new, clean Basic view that shows you all the most important stats upfront with a clean and easy to read layout. Leveraging our community cloud data, we are now able to provide you with average Idle and Load temperature data that is specific to your CPU/GPU.
More seasoned PC users can choose the Advanced view, which allows you to mix and match which components you want to monitor. Benchmarkers can take advantage of our Expanded view, which shows you minimum and maximum stats, along with a reset button that clears your stats for your next benchmark run. For users that want all their glorious stats on screen at the same time, CAM now has a full-screen mode that provides a command center experience unlike any other monitoring app.
Gamers have embraced CAM overlay tool because it is easy to use and provides a wealth of information. With CAM 3.0, we are introducing a new Games page that displays your FPS graph for your most recent gaming sessions, including a summary of your minimum, average, and maximum FPS. This feature will allow users to evaluate whether their system is performing as expected and make the proper adjustments so they can get that buttery smooth 60 FPS or more.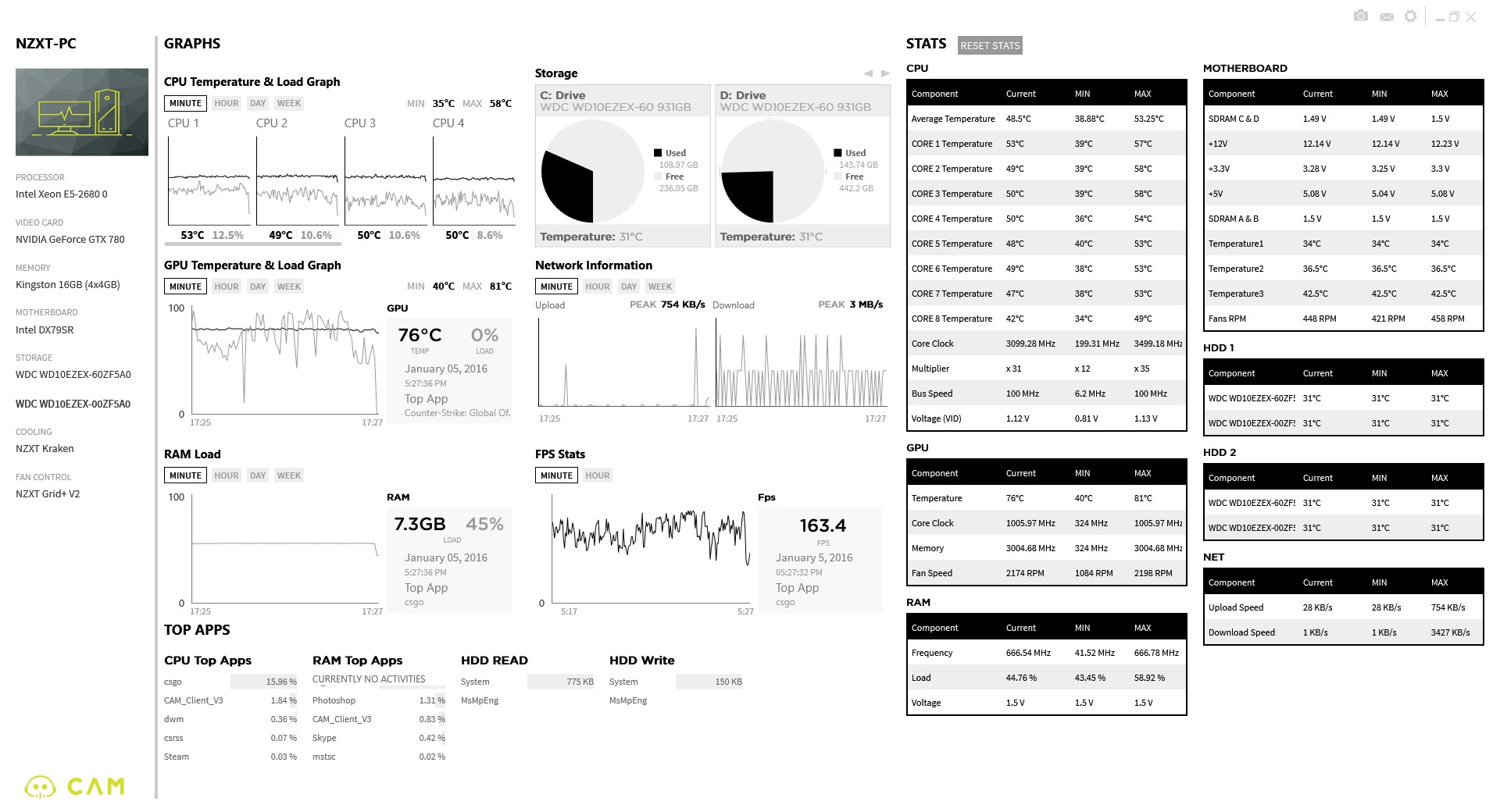 About CAM
CAM is a free, easy to use PC monitoring software. This makes it an easy to use tool to introduce new users to PC health management while offering advanced users an incomparable wealth of specs and stats.
CAM is completely FREE and available for download immediately through our website at www.camwebapp.com.