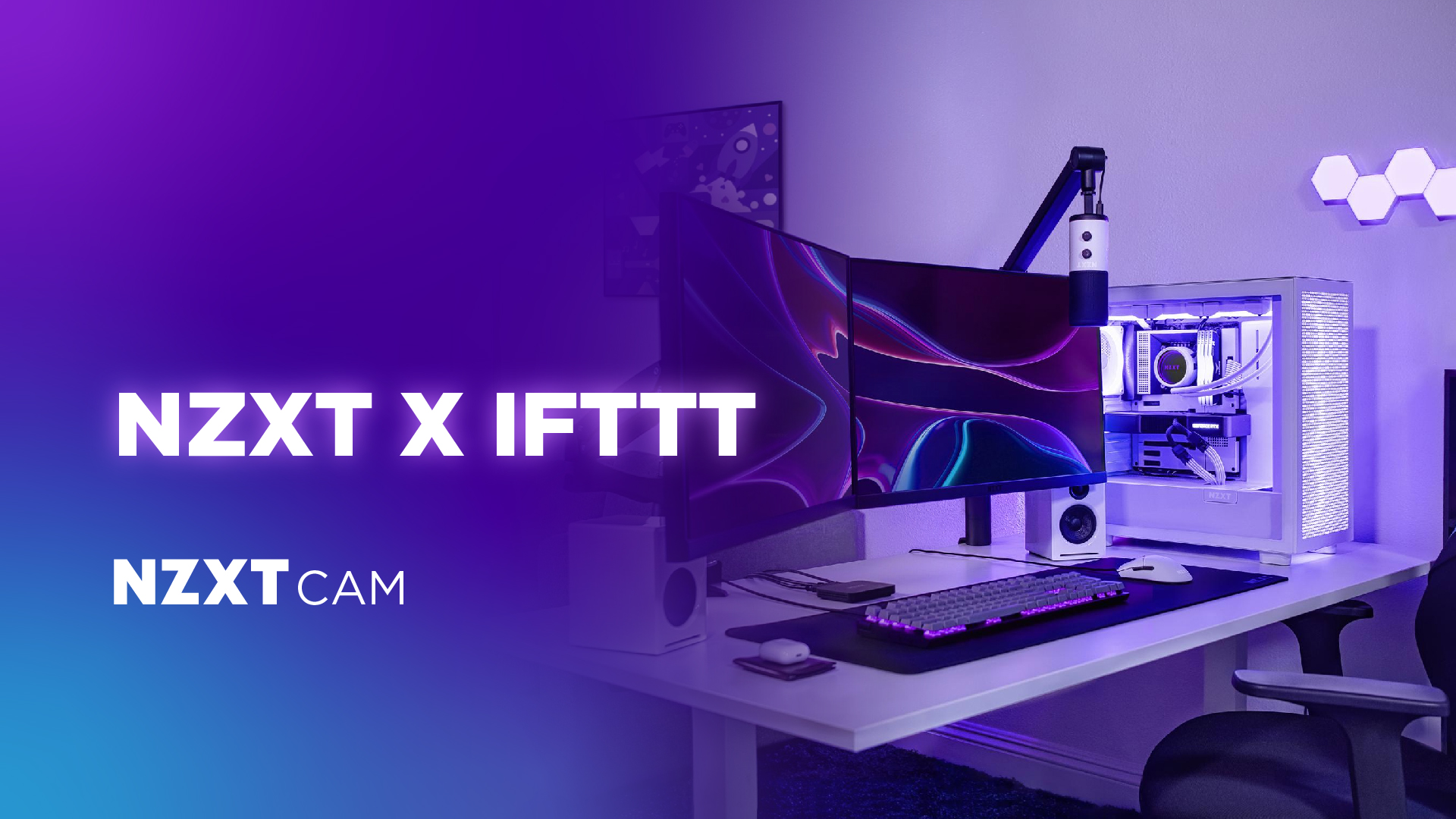 We're super excited to share that NZXT CAM is going to officially support IFTTT!
IFTTT stands for "If this then that" and it is a service that allows people to create "applets" that are based on "if this then that" statements. What's cool about that, you ask? Great question! This allows you to create an applet that can interact with multiple devices and services around you and some very popular online services, such as Google, Amazon, and Spotify. This means, you can now use the data found in NZXT CAM such as CPU & GPU Temps and usage, RGB/Lighting Settings, and Kraken Z GIFs and have this data interact with IFTTT. This can lead to some very interesting and awesome interactions.
Check out our applet libary on IFTTT here!
SO WHAT CAN IFTTT DO?
Let's say you want to create a recurring meeting on Google Calendar with your boss. When your meeting starts, you can have your computer's light turn flashing red, have a Darth Vader gif play on your Kraken Z. This is one way that you won't forget an important one-on-one with your boss–and also you get to personalize your reminders.
Another interaction you can have with CAM and IFTTT is based on your computer's temperature data. We all know that our computers generate a ton of heat and our rooms can get very toasty. Especially during the summer time. Now with IFTTT integration, you can set your house's thermostat or a room fan to turn on when your computer gets to a certain temperature so that you can chill down your room when your computer starts to heat up. Pretty cool, huh?
WHAT'S NEXT?
The team behind NZXT CAM has been working very hard to ensure NZXT CAM is stable, runs smoothly, and to create new features for upcoming products. We see so much potential with NZXT CAM and we cannot wait to show you what we have in store for you.
With all the endless possibilities of IFTTT, we're excited to see what the community will do with it. Please take a look and try NZXT CAM for yourself by downloading it here We would love to see the applets that you all create with NZXT CAM so please share your automations with us on social media. Join our community by following us on Twitter, Instagram, TikTok, and please join our Discord, server. That is the best place to interact with community members and get all the latest information about NZXT CAM or anything else related to NZXT.