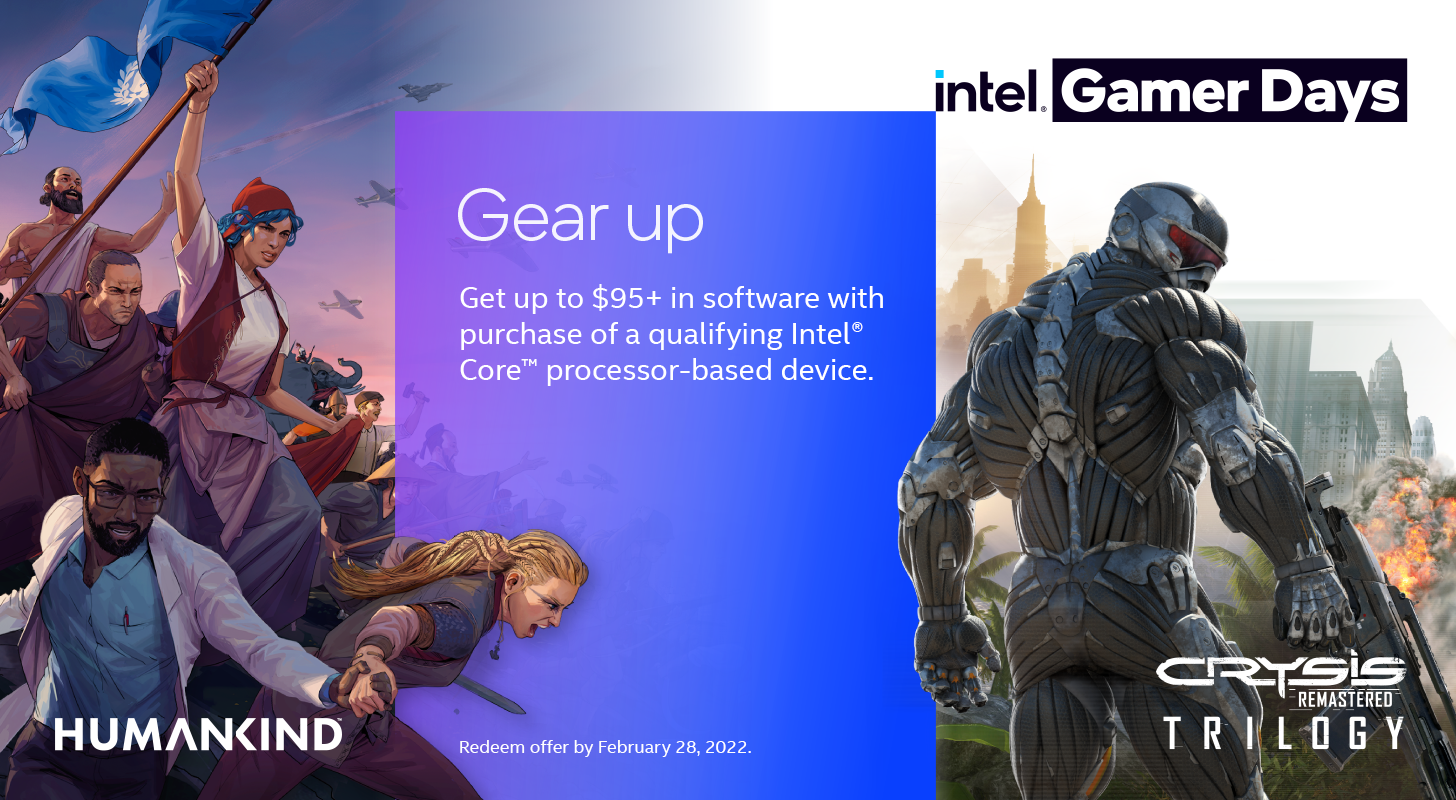 AWESOME PCs AND GAMES GAMES GAMES
Our friends at Intel are hosting Gamer Days and because we love you - we wanted to make sure that you get in on the fun too! When you order an NZXT BLD PC with a 10th or 11th generation Intel Core CPU between August 27th and September 5th, you can also get up to $95 worth of games!
You heard that right. FREE. GAMES. If you're as excited as we are, read on to know more about each of these worlds.
HUMANKIND™ This game is Amplitude Studios' magnum opus, a Historical Strategy game where YOU will re:write the entire narrative of Humankind, a convergence of culture, history, and values that allows you to create a civilization that is as unique as you are. HOW FAR WILL YOU PUSH HUMANKIND?
The Crysis Remastered Trilogy Single player remasters of Crysis, Crysis 2, and Crysis 3 in one bundle. The trilogy includes: Crysis Remastered: A simple rescue mission turns into an all out war as alien invaders swarm over a chain of North Korean islands. Playing as super soldier Nomad, you are armed with a powerful Nanosuit equipped with Speed, Strength, Armor, and Cloaking abilities. Use a vast arsenal of modular weaponry and adapt your tactics and gear to dominate enemies in an enormous sandbox world.
Crysis 2 Remastered: Aliens have returned to a world ravaged by climate disasters. As the invaders lay waste to New York and begin an assault that threatens the total annihilation of humankind, only you have the technology to lead the fightback. Equipped with the upgraded Nanosuit 2.0, customize your suit and weapons in real time and unlock powerful abilities in the battle for humanity's survival.
Crysis 3 Remastered: New York City has been transformed into a sprawling urban rainforest sheltered by a giant nanodome. Prophet must fight through seven distinct districts against human and alien forces, using the Nanosuit's superior technology to deploy brute force or opting for stealth to achieve his goals. Equipped with a deadly Predator Bow, there's no wrong way to save the world
---
Amazing right? We think so. Four amazing games. Four amazing worlds to dive into.
What better way to start your gaming PC journey than to get four free games on your hard drive. Once you purchase, you'll receive an email with game codes during mid September. Its as simple as that.
Secret bonus goodie: The Creator PC with its RTX 3090 also qualifies for the Battlefield 2042 Bundle! All the power.And three games to boot.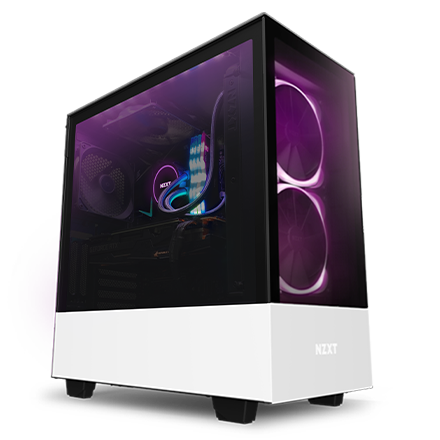 Want more updates about NZXT and goodies and free games and fun parties (like our upcoming Summer Party)? Follow us on Twitter and Instagram for all the updates or join our Discord to be part of the community fun!