All News
The Heart of Your Next Setup Is Coming Soon!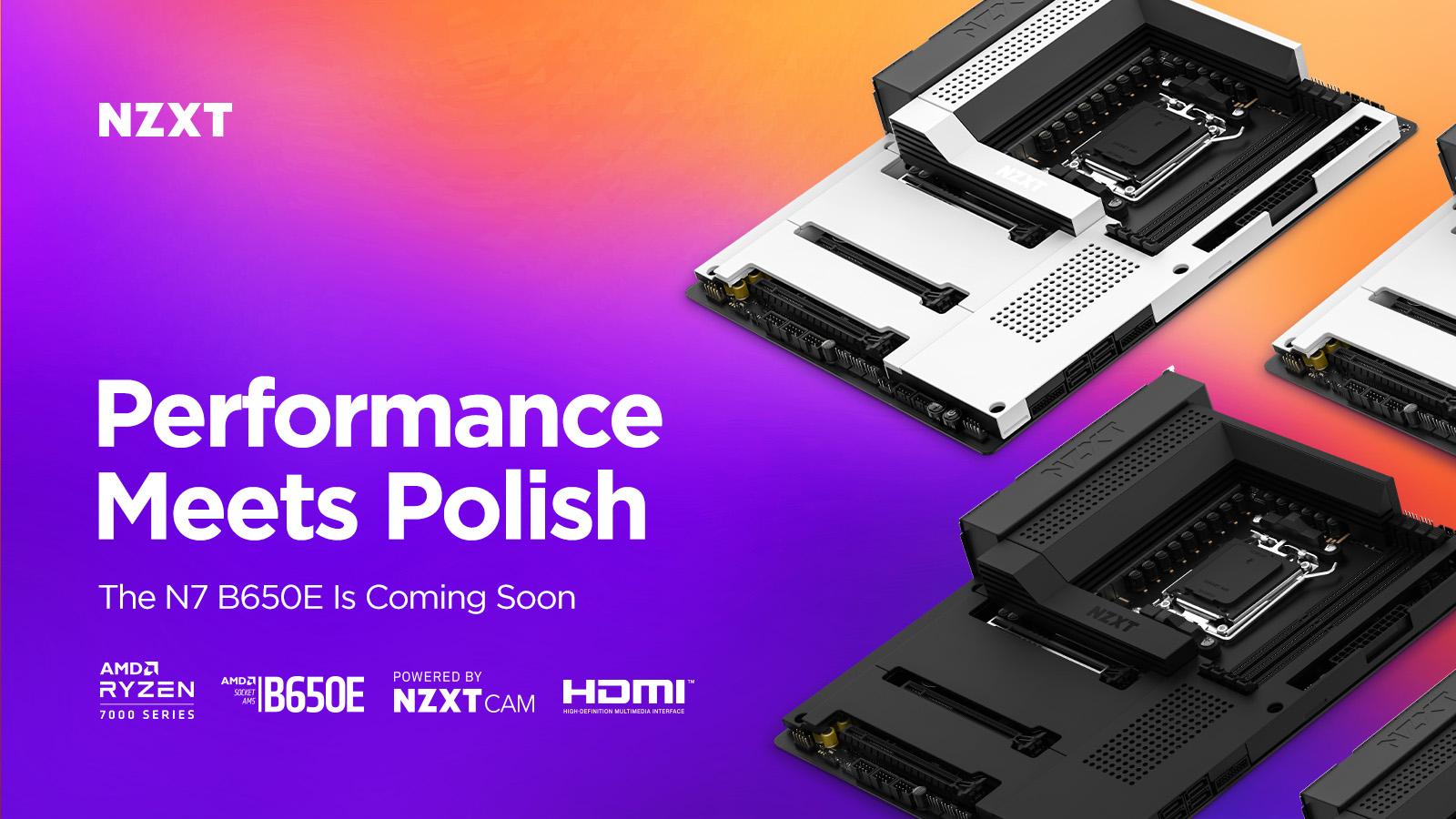 The Heart of Your Next Setup Is Coming Soon!
We are incredibly excited about our new N7 motherboards because new motherboards mean excellent new CPU generations from AMD and Intel! New CPUs mean faster, smoother, and more intense game experiences. N7 has the power to provide more immersion, performance, and gaming goodness. While these motherboards are not ready to be released just yet, we wanted to fill our community in so everyone can start planning their latest and greatest builds!
Ready, Set, Build.
The new N7 motherboards are designed for gamers to easily build capable and beautiful PCs. These mobos are designed to seamlessly slide into any setup, complementing the style and form-factor of H series cases in particular, with a black or white finish and an elegantly simple metal cover. These motherboards feature optimally placed ports to help simplify the overall build experience and allow easy access for upgrades. For added customization and control, NZXT CAM allows you to control lighting, fan controllers, curves, and RGB ports at will.
Power Your Next-Gen PC
The N7 Z790 supports the latest generation of Intel CPUs as well as the 12th generation, while the N7 B660E supports the latest 7000 series AMD CPUs. Both boards support DDR5 RAM so top performance can be achieved using the latest CPUs and provides the options and choice to make a build that suits your needs, whether you go with AMD or Intel, we have you covered.
We will have more info about the availability of these new N7 motherboards when they launch, so please sign up for email alerts and stay tuned to Discord, Twitter, and Instagram for all the updates and future launch dates!