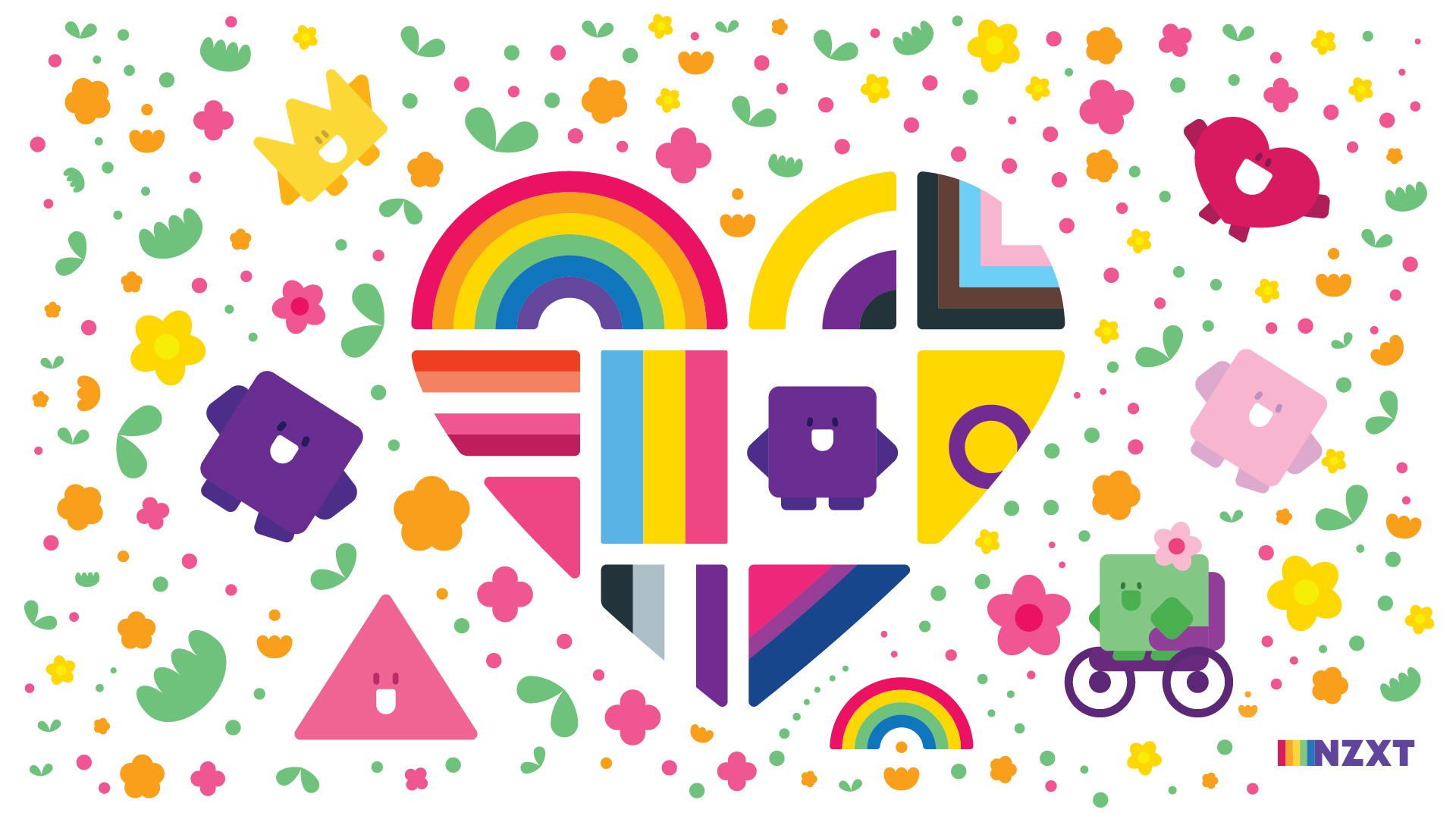 BE YOU, BE CELEBRATED
Pride month is here and this year it is bigger and better than ever. This year's theme for pride month was inspired by a growing need to include and represent more folks in the LGBTQI+ space. At NZXT we strive to love and serve our gaming community and part of that is celebrating each and every one of you. We want to take this opportunity to share some things we have in store to make this the best Pride Month yet!
THE FUNDRAISER
To continue our message of love and support for the LGBTQIA+ community, we are launching another Tiltify charity campaign to raise money for The Trevor Project. The Trevor Project is the world's largest suicide prevention and crisis intervention organization for LGBTQIA+ young people.
The organization works to save lives by providing support through free and confidential suicide prevention and crisis intervention programs. They also run TrevorSpace, the world's largest social networking site for LGBTQ youth, and operate innovative education, research, and advocacy programs.
FUNDRAISER PRIZES
At NZXT we don't just love making products, we love giving away prizes! If you choose to donate to the NZXT Pride fundraiser, we'll be offering exclusive pride themed prizes that will only be available for the month of June. Prizes include a custom made NZXT Pride BLD PC, Pride wrapped H7 cases, the NZXT Pride hoodie, NZXT x Drop Pride keycap set with the Function TKL, a Pride themed hat, and more!
PRIDE AMBASSADORS
This year, we would like to showcase and highlight LGBTQIA+ members of the NZXT partner program! We will be celebrating and promoting our ambassadors' voices, activities, streams, and fundraisers all month long on social media as they celebrate Pride with their own communities. We encourage you to check out our amazing ambassadors and join us in celebrating them.
PRIDE CONTENT
We are bringing back the NZXT Pridecasts! Our NZXT Pride ambassadors will be featured in the podcast to tell us about themselves, their content, and everything they have going on for Pride this month.
Additionally, keep an eye out for limited edition fundraiser raffle tickets exclusive to listeners of our pridecasts!
HOW TO SUPPORT
To stay up to date on all our activities please make sure to join our Discord, and follow us on Twitter, and Twitch You can make a donation to our fundraiser to help us reach our goal of $15,000! If you'd like to share the campaign, retweet this post with the #PrideMonth hashtag to spread the word.
Also, mark your calendars and keep an eye out for all of our upcoming Pride festivities.