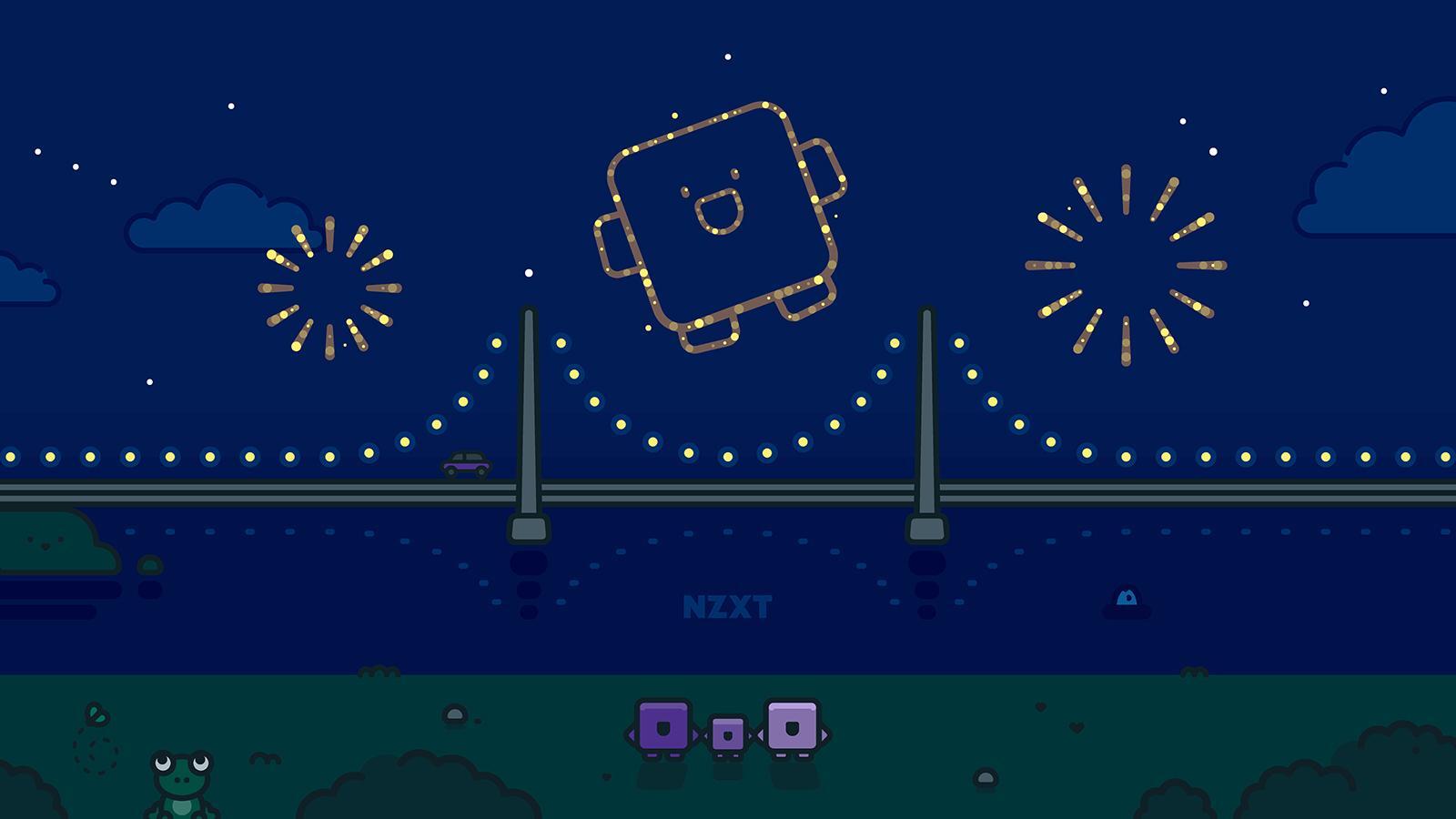 Editorial copywriter Kendal here, and I'm so excited that summer is in full swing. Summertime brings so much excitement–spending time at the beach or pool, warm nights, colorful attire–why not bring some summertime vibes to your computer and desk setup?
Did you know that with NZXT CAM, you can adjust the LED colors of your PC and keyboard? You can match your entire setup to how you use it, any time of day, theme, or season. Go with a spooky orange and black theme for Halloween, or colorways to match themes for specific streams and games!
Our NZXT Kraken liquid coolers, fans, RGB LED strips, and Ambient Lighting Kits can all be customized to turn your room into an RGB firework show that's ready for colorful customization!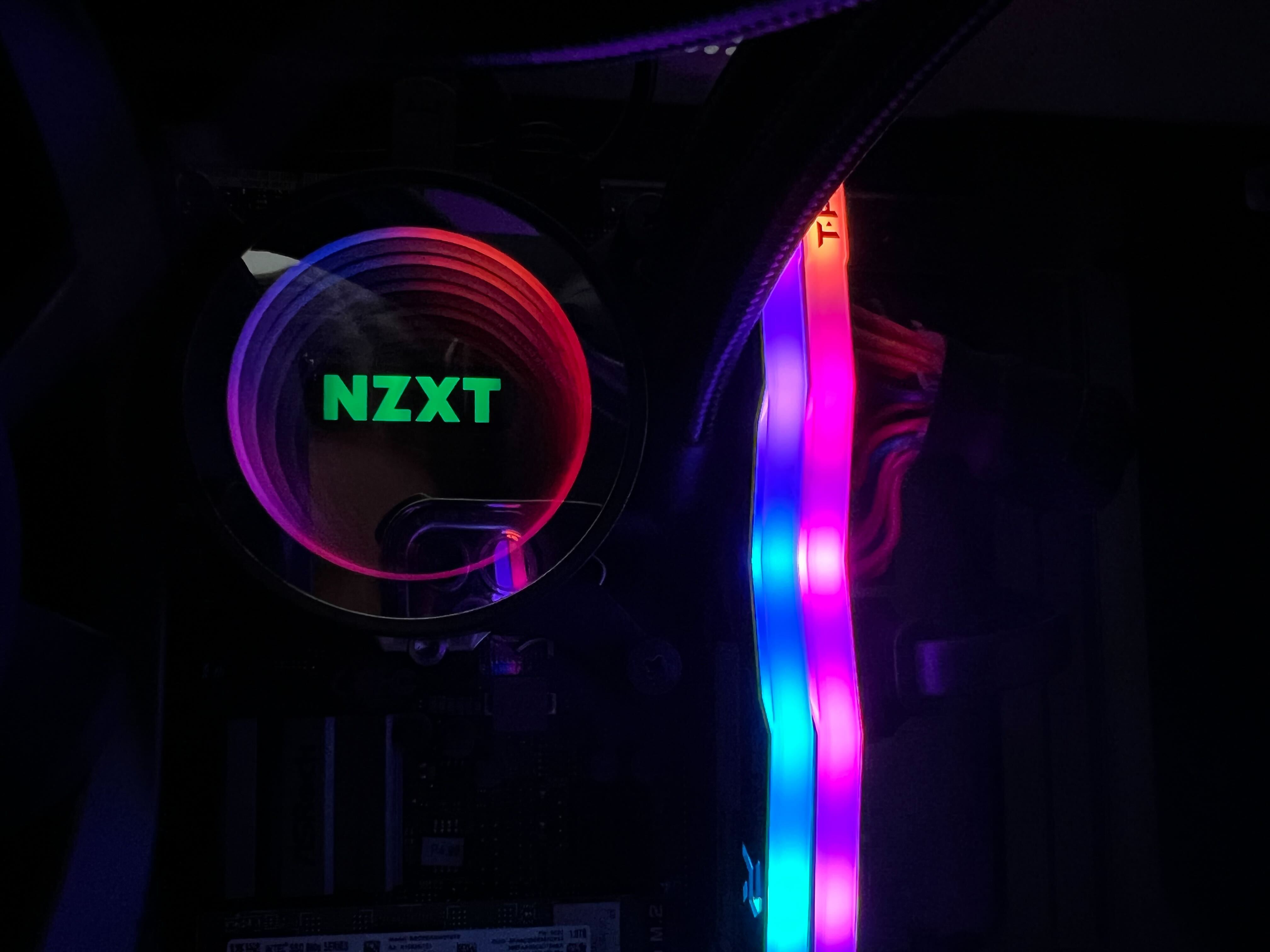 Customized for Every Season
Maybe you're looking for a vibrant colorway to match the summertime vibes (psst, neon, rainbow, red, white, and blue) or some cool tones once temperatures drop. (I know I can't wait to give everything a fall refresh once October rolls around!)
NZXT CAM makes it easy to quickly adjust your RGB settings. Depending on your liquid cooler, you can adjust the overall hue or add a seasonal image to the Kraken display! (☀️ or 🏖️, anyone?)
Want to show off your summertime jams, a GIF of the ocean, or maybe a picture from a vacation? Display your favorite memories across our Kraken Z series! You can completely customize the built-in display.
It's Time for Fireworks
I personally love switching up the colorway of my keyboard. While I do have a favorite color (turquoise), it's fun to adjust it depending on the time of year. In NZXT CAM you can easily change the idle hue, brightness, and reactive effect! You can have gradients, rainbows, or waves of different colors glow across your keyboard while typing. Adding your momentum to your lighting gives your setup a little more personality and style.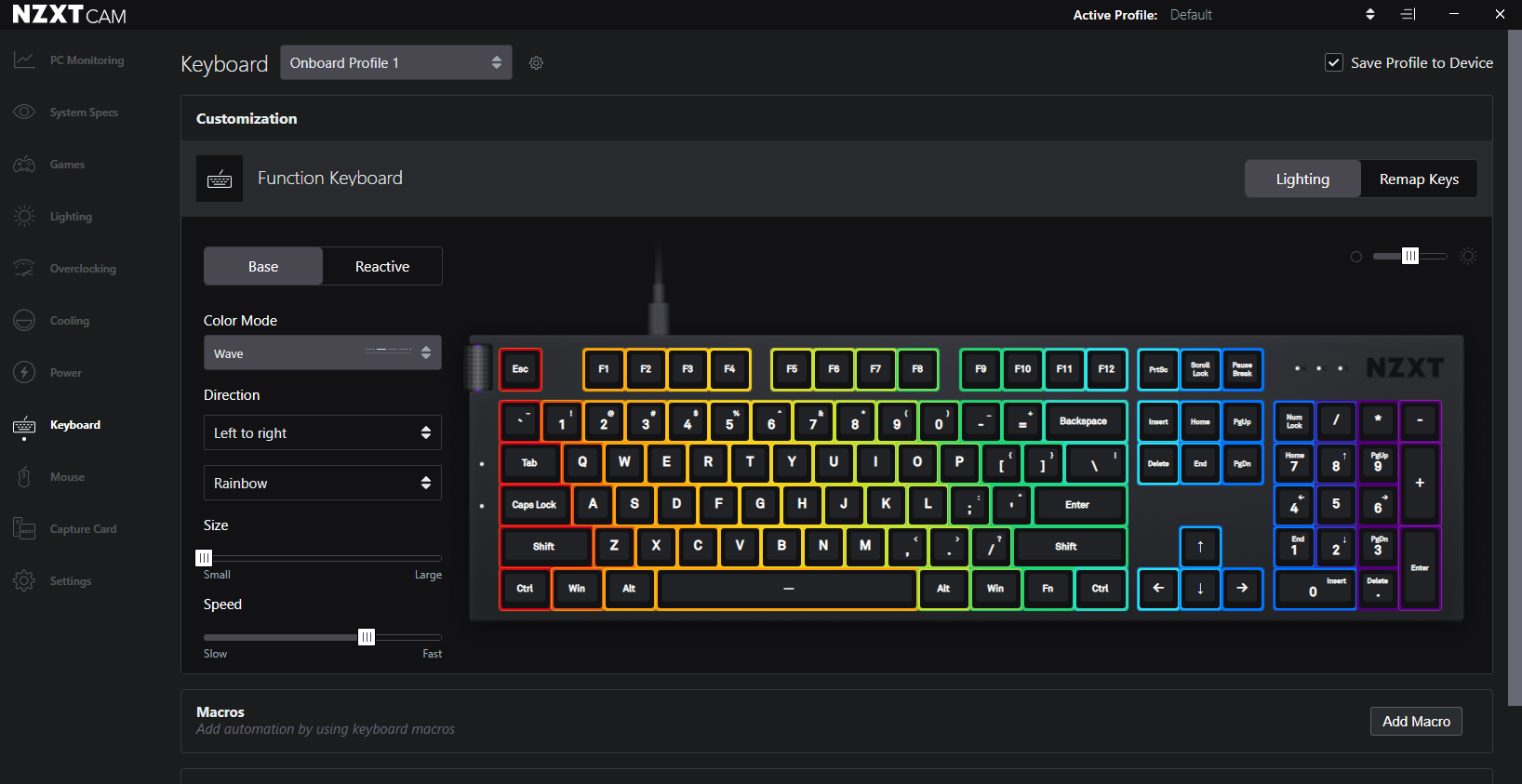 How to Change Your RGB in NZXT CAM
NZXT CAM is super user-friendly and you can change your RGB in seconds! When you open the application, you'll see several tabs on the left-hand side. You'll want to select the 'Lighting' or 'Keyboard' tab depending on your product and you'll have an array of options.
I personally have the Kraken 120, so I can have the NZXT logo in a fixed color or select an effect like a rainbow wave, pulse, breathing, and more. The same goes for the ring around the center of the cooler. As of right now, I have the logo set to turquoise and the ring a rainbow wave.
Changing the RGB of your NZXT Function Keyboard is similar! Once you're in the tab, you can set the base color or movement, as well as a reactive one that will change colors when typing. I also have my base color turquoise and a rainbow ripple effect!
Do you update or refresh your RGB season-to-season? We'd love to see photos of your favorite summertime setup! Let us know on Twitter,Discord, and Instagram.