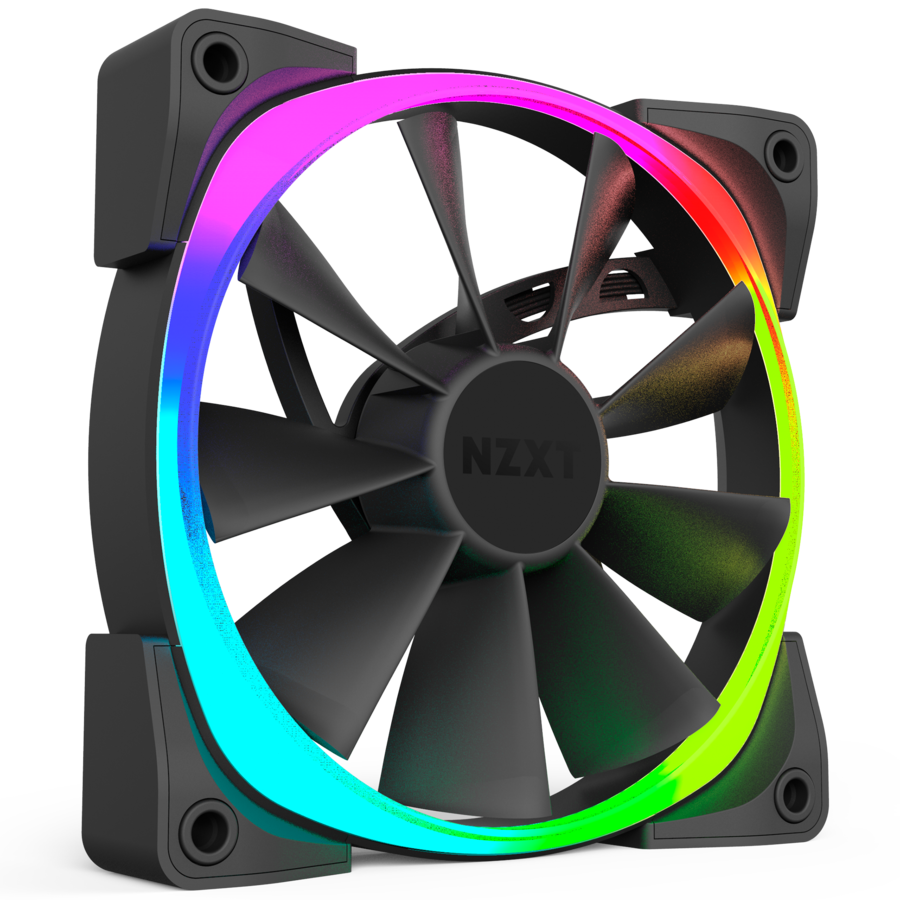 Los Angeles, CA – September 13th, 2016 – NZXT proudly announces today the Aer RGB line of LED PWM fans combining premium digital illumination options with efficient cooling performance allowing users to build powerful and beautiful systems.
Operated digitally via HUE+ and fully customizable by using CAM software, Aer RGB fans are easy to install and operate while offering a wide range of lighting options. Furthermore, the fans can be conveniently daisy-chained and assigned to different groups, letting users set up custom illumination options using CAM's intuitive controls.
"As gamers ourselves, we know how important is to combine performance and aesthetics without compromising one versus the other. This is why we are expanding the HUE+ digital lighting ecosystem by designing Aer RGB to provide advanced lighting options while delivering an optimized airflow for your system. Advanced users can fully fine-tune their system's illumination and those seeking to simply improve aesthetics will enjoy the available presets." says Johnny Hou, NZXT's founder and CEO.
Aer RGB fans main features:
Daisy chain and group fans together for additional lighting effects
PWM fan with optimized cooling and silent operation
Fluid dynamic bearing for long-lasting operation
Uniform light dispersion with unique light guide design
120mm and 140mm models
Choose from countless illumination options Aer RGB delivers balanced light dispersion through 8 LEDs and specifically engineered light guides. In addition to all the original lighting options from HUE+, including a dozen presets (Fading, Breathing, Spectrum Wave, Pulse etc.) and a fully controlled "custom" mode, Aer RGB introduces exclusive modes such as the RPM and Wings modes. By combining LED strips and Aer RGB thanks to HUE+, aesthetics-focused users can enjoy additional options to further polish the looks of their rig.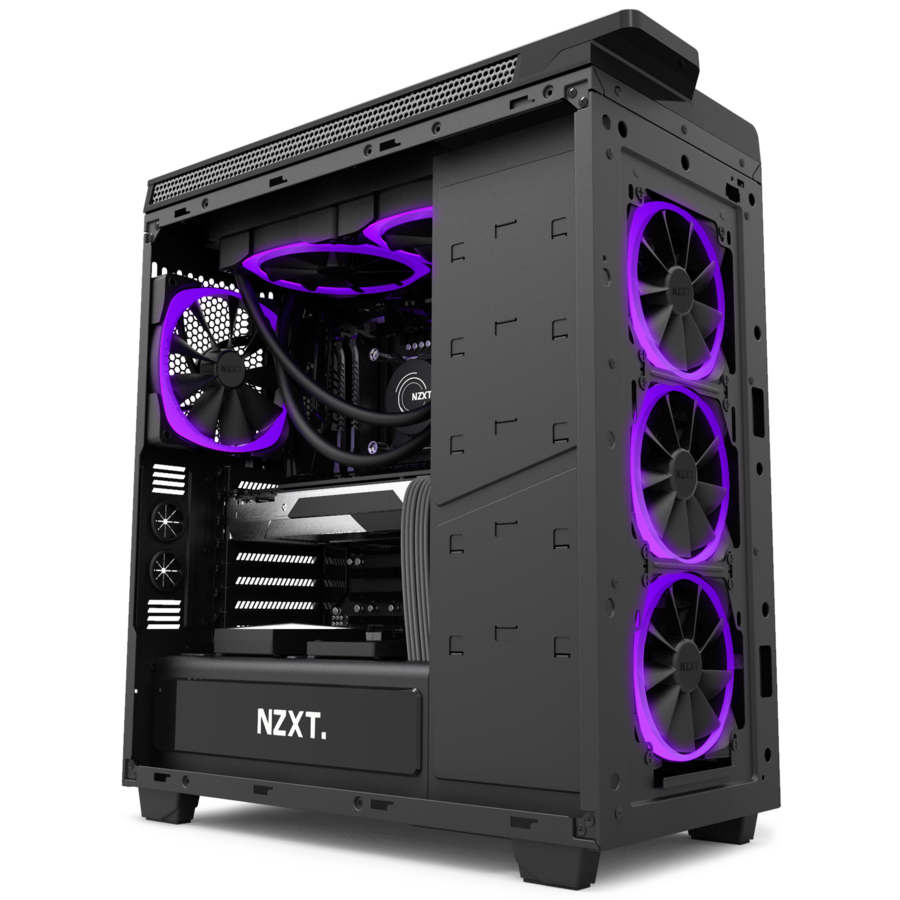 Easy to install, control & operate Users can control up to 5 Aer RGB fans per HUE+ lighting channel (up to a maximum of 10 fans). Aer RGB fans can be linked together and assigned to groups to further customize the setup. Illumination options are easily adjusted using CAM, our free PC monitoring software.
Improved airflow and silent operation Aer RGB fan blades are designed for optimal airflow while keeping noise to a minimum with a winglet-tip design. Fluid dynamic bearings provide long-lasting silent performance.
MSRP Pricing: Aer RGB120 & HUE+: 2 x Aer RGB120 with HUE+ Controller - $79.99 Aer RGB140 & HUE+: 2 x Aer RGB140 with HUE+ Controller - $89.99 Aer RGB120 Triple Pack: 3 x Aer RGB120 - $79.99 Aer RGB140 Triple Pack: 3 x Aer RGB140 - $89.99 Aer RGB120 - $29.99 Aer RGB140 - $34.99
Availability: USA – Late October EU – Late October Asia/ROW – Late October
For media inquiries and sample requests, please contact: NZXT Americas Wesley Ruscher wesley.ruscher@nzxt.com
NZXT Europe Cosma Nicolau cosma.nicolau@nzxt.com
NZXT Asia / ROW Kevin Shih kevin.shih@nzxt.com
About NZXT NZXT is a leading computer hardware manufacturer with a diverse product portfolio that equally values design and function. Their award-winning products empower hardware enthusiasts to build some of the most beautiful and imaginative computer systems in the world. By offering exceptional customer service to new and veteran builders alike, the company also prides itself on energizing the PC DIY community with content that is educational, resourceful, and inspiring.