All News
NZXT expands its award-winning Kraken X series
Los Angeles, CA – March 6, 2018 – NZXT today announces the expansion of its award-winning Kraken all-in-one liquid cooler line with the all-new Kraken X72. The first 360mm AIO liquid cooler from NZXT, the Kraken X72 delivers the series' most powerful cooling performance to date, with the stunning beauty and effortless customization the series is renowned for.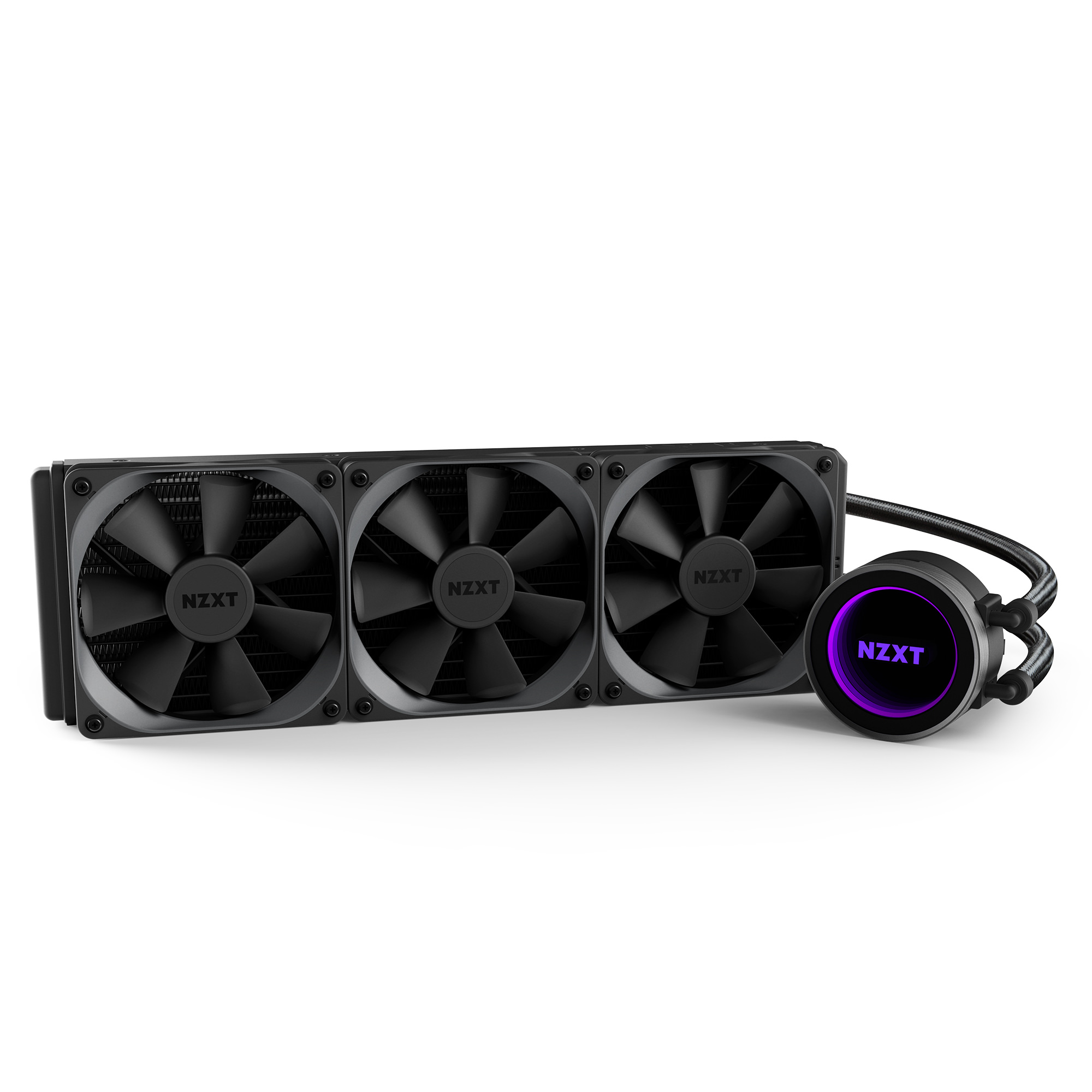 "Since the launch of our all-new Kraken series, we have heard from our community about the need for a more powerful solution that can deliver the cooling performance required from higher TDP processors," says Johnny Hou, NZXT's founder and CEO. "The Kraken X72 is well-positioned to serve user's cooling needs in an ever-evolving market, all with the look the Kraken series is known for."
Kraken X72 features:
Superior liquid cooling performance with over 33% more surface area than 240mm form factor AIO coolers
Complete lighting and cooling control through the powerful and versatile CAM* software
Advanced RGB lighting modes for a fully customizable and dynamic lighting experience
Reinforced, extended tubing for added strength and protection
Includes 3 radiator-optimized Aer P 120mm high-static pressure fans designed for liquid cooling perfection
Industry Leading 6-year warranty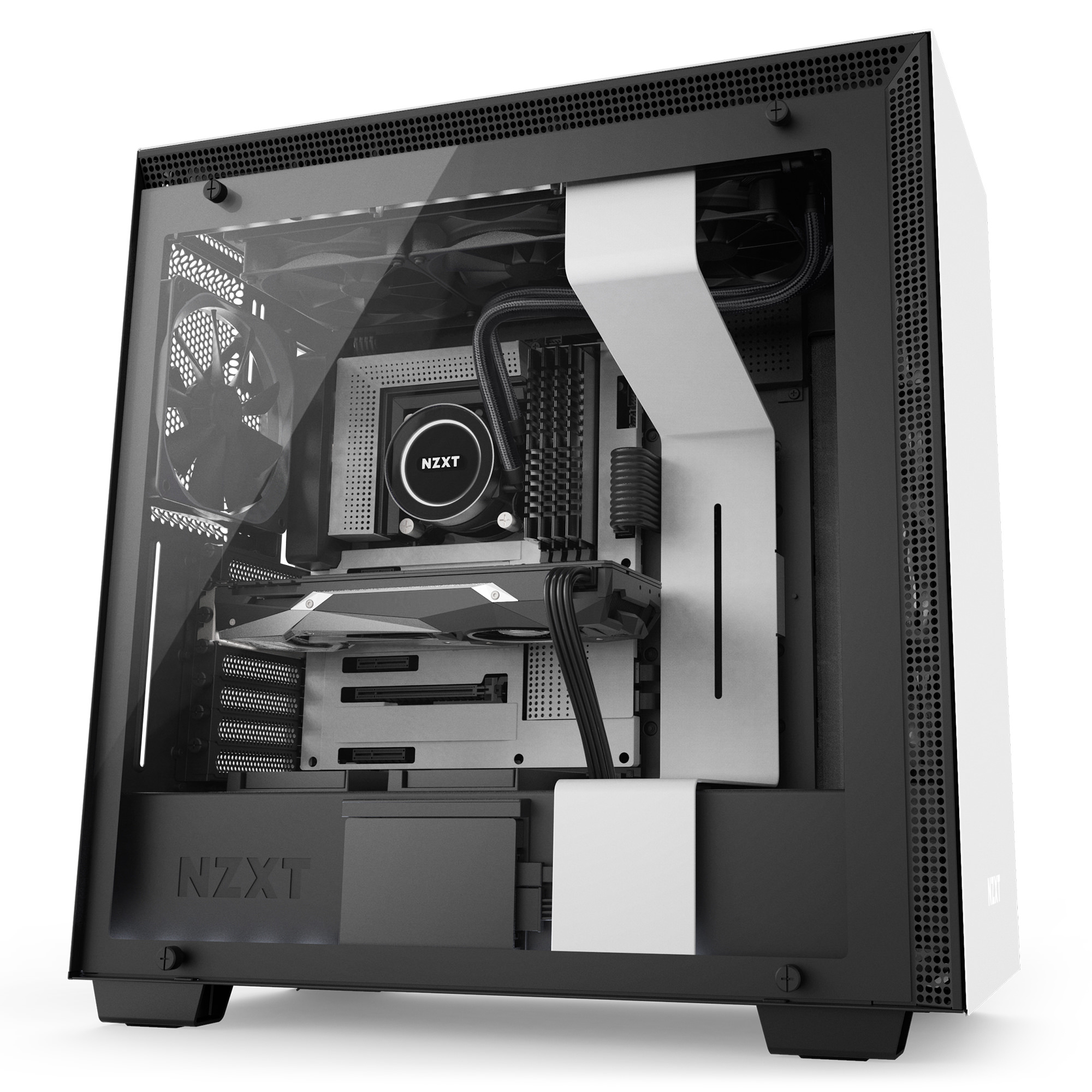 Engineered for Performance The all-new Kraken series of liquid coolers features a pump that is both quieter and capable of displacing more liquid than previous generations. The enhanced design achieves superior cooling while keeping fan noise to a minimum.
Master your Control Intuitive design and full integration with NZXT's CAM software allows users to manage and adapt Kraken's performance with precision and ease using the desktop or mobile app.
Light Your Way with CAM Customize the look of the pump, featuring a dazzling infinite-mirror effect, with the most advanced lighting effects found in an AIO liquid cooler. The Kraken series includes numerously customizable presets and reactive modes to respond to changes in system conditions, such as temperatures and audio output.
Liquid-Cooled Perfection with Radiator Optimized Aer P Fans The Aer P 120 radiator fans are designed for liquid-cooling perfection. Featuring a chamfered intake and fluid dynamic bearings, they deliver silent operation, durability, and powerful cooling performance. They can also be customized using removable color trims (sold separately).
Reinforced Extended Tubing Fine nylon sleeves are added to strengthen the rubber tubing. As an added protective layer, it shields your Kraken cooler tubes from potential damage during handling.
CAM software requires Microsoft Windows® 10 operating system. An internet connection is needed to download CAM, and some CAM-powered features require internet access, a valid email address, and acceptance of our current Terms of Service.
MSRP Pricing: Kraken X72 - $199.99 USD
Availability: USA – Mid-March EU – Late March ROW – Mid-March
Please visit NZXT.com for additional information. You can access visual & PR materials here.
For media inquiries and sample requests, please contact:
NZXT Americas Wesley Ruscher wesley.ruscher@nzxt.com NZXT Europe Cosma Nicolau cosma.nicolau@nzxt.com NZXT Asia / ROW Kevin Shih kevin.shih@nzxt.com
About NZXT Founded in 2004, NZXT is a leading PC designer developing an ecosystem of smart products and services, each fueled by a passion for PC gaming. Their award-winning products include computer cases, PC cooling solutions, RGB lighting kits, and their free PC monitoring software CAM. NZXT loves gaming PCs and the people who build them, and are dedicated to improving their products and services to make building extraordinary PCs achievable and fun for everyone.